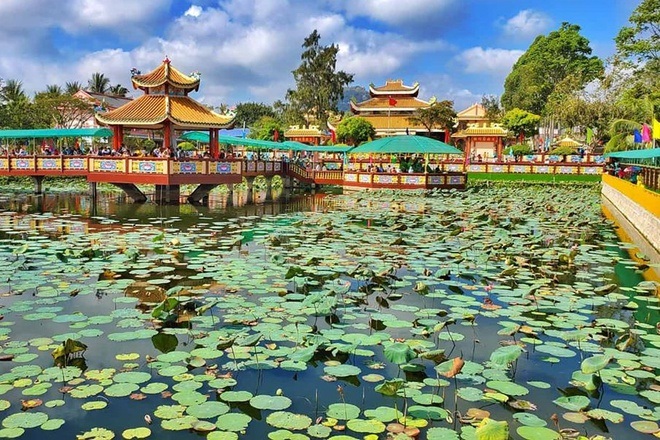 Time: from the 19th to the 21st of the fourth lunar month
Location: Historic and scenic area of ​​Ba Chua Xu Temple, Bau Meo, in Son Dong cluster, Nha Bang town, Tinh Bien, An Giang province.
Ceremonies include: administrative ceremony and traditional ceremony, ceremony to invite Mrs and bathe Ms. Festival of the Lady; The ceremony of Thinh Sinh and the Chief Priest and the activities of Don Ca Tai Tu, General Arts…
Ba Chua Xu's Shrine was formerly in Son Dong hamlet (Thoi Son commune, Tinh Bien), now belongs to Son Dong cluster (Nha Bang town). According to legend, Ba Chua Xu Temple was formed during the time when the Buddhist monk Tay An Doan Minh Huyen led his followers to reclaim and establish a hamlet in Thoi Son land in the mid-nineteenth century. In front of the shrine is a bowl of natural fresh water, which never runs dry all year round, and on the surface is a covered, interlaced forest of melon vines. Therefore, the people call it Bau Muop and the name of the shrine of Ba Chua of Bau Muop.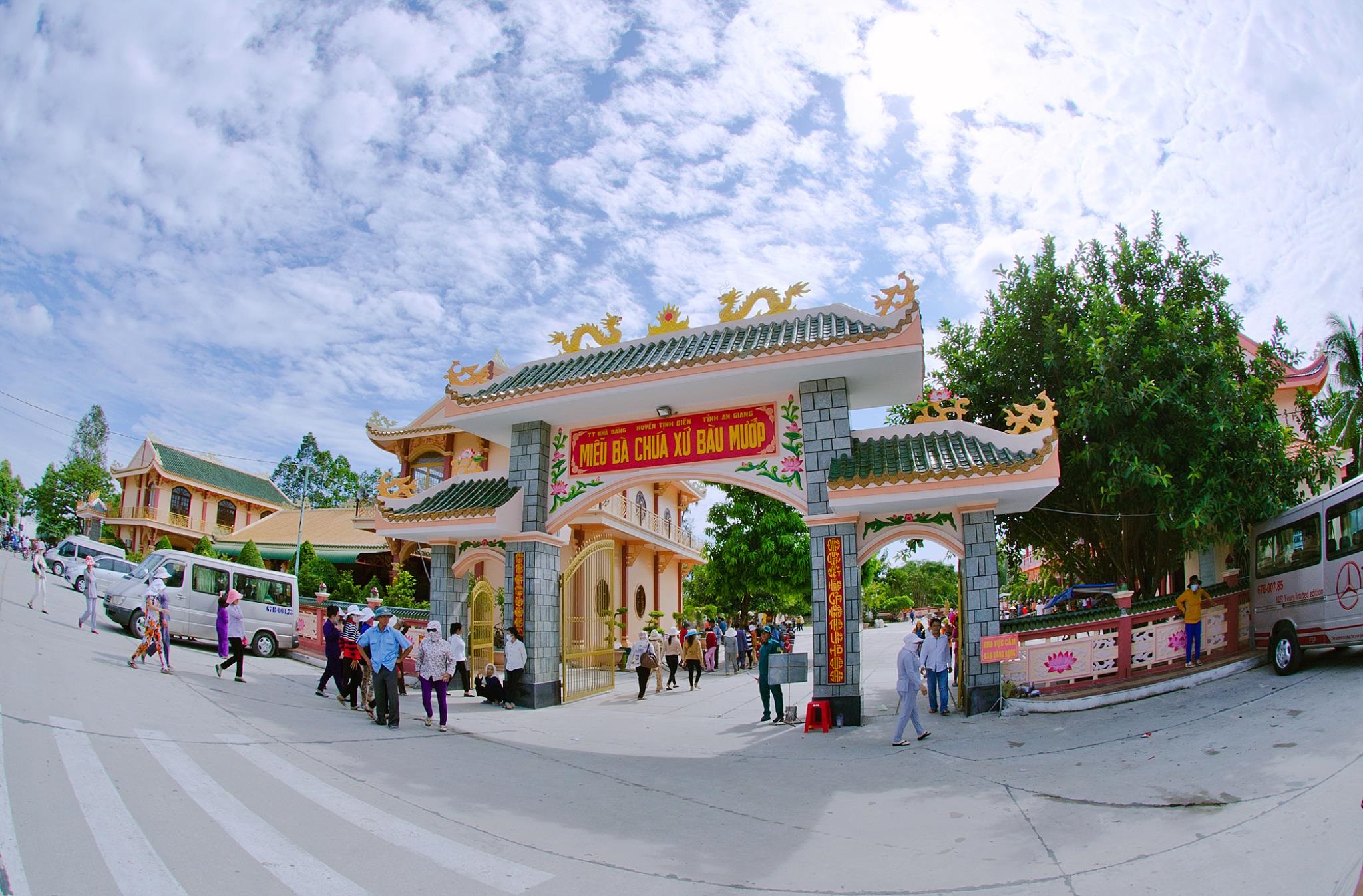 Ba Chua Xu Temple includes the main shrine of the Holy Mother of Tien Nuong (Mrs.), the Martyr's Stele House, the Maitreya Buddha Statue and the traditional farm tools display house... the Ba Chua Xu Temple is also a revolutionary base. Thoi Son in two resistance wars to save the country. Therefore, Ba Chua Xu Temple was recognized by An Giang Provincial People's Committee as a historical relic and scenic spot of the province in 2012.
Every year, the Ba Chua Xu Festival is considered a festival with bold folk and spiritual characteristics of the locality, attracting a large number of tourists inside and outside the province to make pilgrimages, worship and pray. The epiphany blesses a peaceful, prosperous and happy life.
INFORMATION FOR TRAVELERS
- Means of transportation: motorbikes, cars, tourist cars.
- Nearby attractions
Lam Vien tourist area Cam Mountain
Tra Su Melaleuca Forest
The cluster of relics of Phat Thoi Son pagoda, Phuoc Dien pagoda, Thoi Son communal house
Palm field
Scenic Landscapes of Ket Mountain, Long Mountain, Five Wells, Pagoda Lau
- Local delicacies
Palm jaggery, jaggery sugar, jaggery beef cake….
Forbidden Mountain Pancakes
Vinh Trung cake soup
Seven mountain hopper
Steamed chicken with congee leaves
Tuyet Huong - An Giang Trade And Investment Promotion Center