During 02 days, 50 students from businesses, resorts and tourist spots in An Giang province will be guided in skills in developing tourism products and services, as well as internal marketing and marketing activities. Content marketing, also known as Content marketing, is applied by many businesses to convey valuable content to viewers, attract, create interactions and promote viewers to become buyers, opening up many sales opportunities. more goods.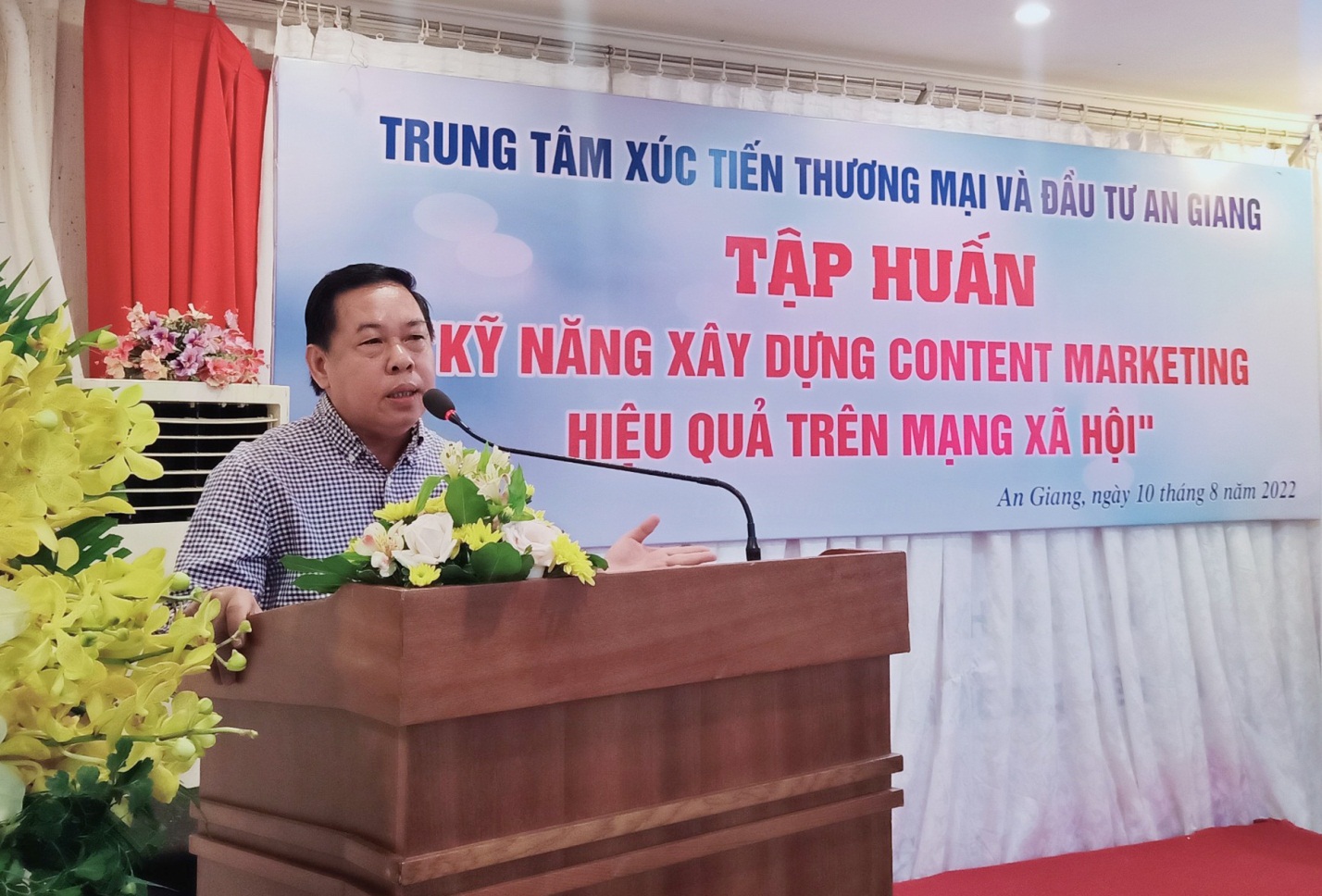 Speaking at the training session, Mr. Le Trung Hieu - Director of An Giang Trade and Investment Promotion Center said that the impact of the Covid-19 epidemic has strongly promoted the digital transformation process in tourism activities. tourism, changing most of the trends and consumption habits of tourists. Demand through the internet and social networking sites to find information about products and services of users is increasing. This has accelerated businesses to switch from traditional methods of marketing, and communicating with customers to modern methods, grasping trends and needs of customers to continue to develop. develop.
Through the training course, in order to update and supplement the necessary knowledge and skills for staff working in the field of tourism, improve the quality of the tourism industry in the province, support Tourism businesses improve their marketing capacity for tourism products, destinations and services, skills in building messages, valuable content of products that they want to convey to customers, helping businesses growing taste.
Duy Phan - Nguyen Hao