Trà Sư cajuput forest ecological site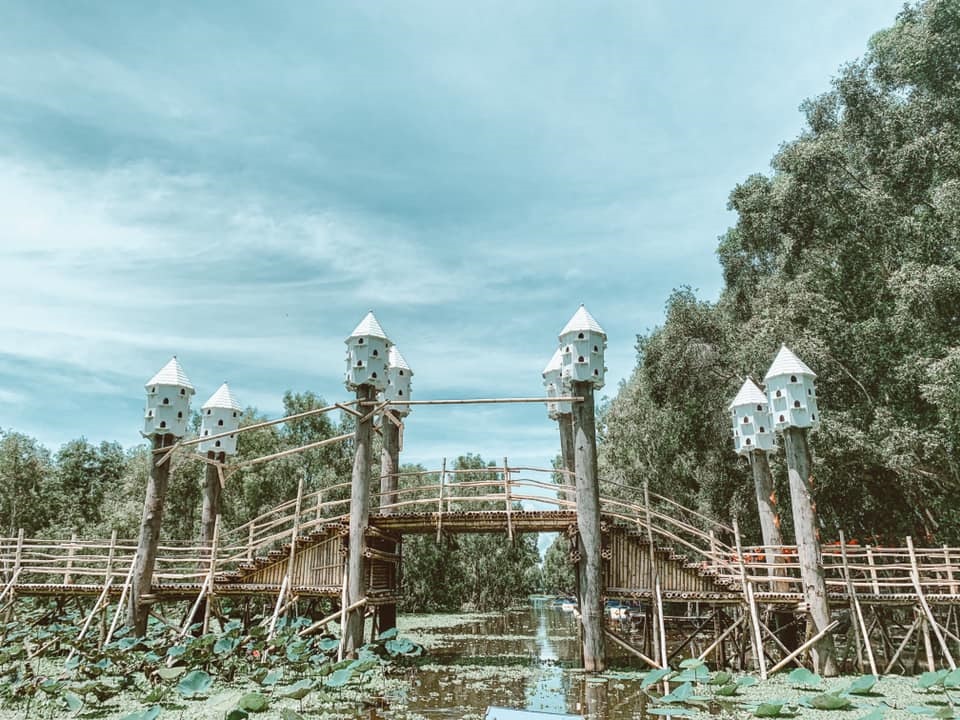 For those who love wildlife, Tra Su Melaleuca forest will be the ideal choice for their trip. Located in Van Tra hamlet, Van Giao commune, Tinh Bien district, Tra Su Melaleuca forest is a typical forest for the type of wetland forest of the West Hau River region and is rated as one of the most attractive tourist destinations by tourists. the top of An Giang province. This is the most beautiful and famous Melaleuca forest in Vietnam, which has been set a record in 2020, has a large natural habitat with more than 150 species of plants, medicinal herbs and is home to more than 140 species of wild animals. wild and other rare animals.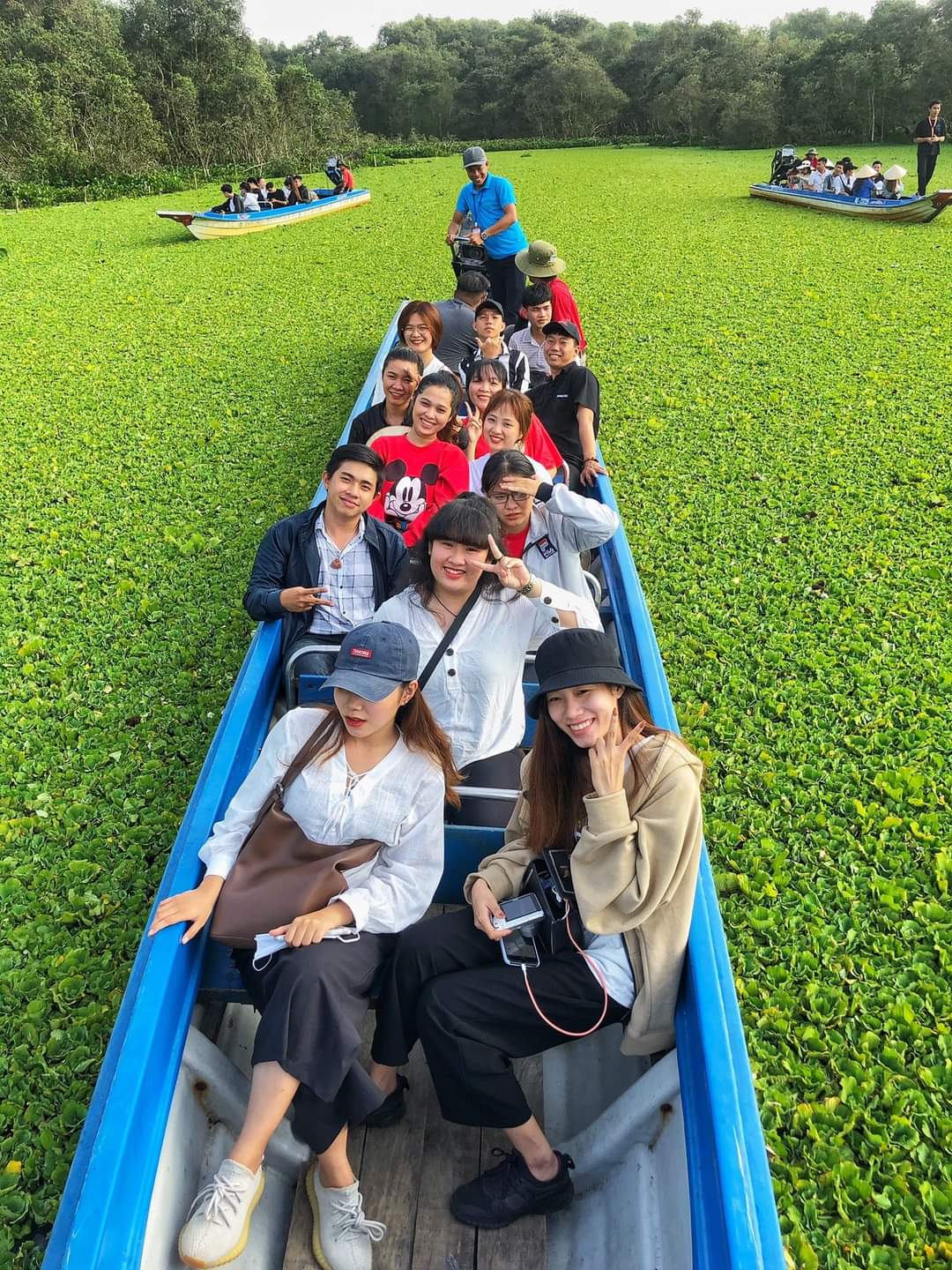 Try once to Tra Su to experience the feeling of sitting on the octopus while watching the bow of the ship turn the waves between the rows of fragrant lotuses that take us deep into the forest. Or sit on the small canoes that slowly drop among the duckweeds and watch the storks return to their nests after a day of going up and down foraging. Tra Su is so peaceful, so poetic. For tourists who are used to the noise and hot sun in the city, just coming here once has sent their whole heart to Tra Su.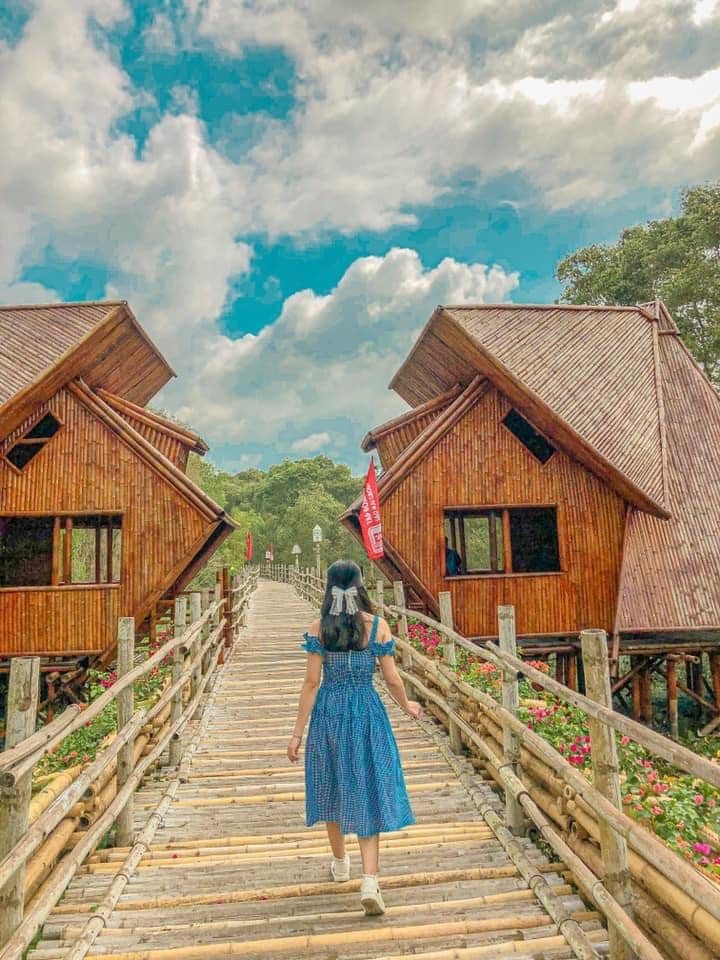 Tra Su also knows how to please visitors with the way to the forest by the ten-thousand-step bamboo bridge established as the longest bamboo bridge in the forest in Vietnam. Entering the forest by a bamboo bridge of ten thousand steps, you will be delighted to see every small corner of the forest, enjoy the cool scent of Melaleuca flowers and take pictures of the "Tra Su" check-in with the unique love bridge. Another interesting thing in Tra Su that visitors can experience is taking pictures with extremely lovely and friendly pigeons. Tra Su's tourist pier is like a miniature pigeon city with lovely cages with hundreds of lovely and friendly pigeons.
And Tra Su has many, many beautiful scenes, unique experiences, unforgettable memories with someone who has once visited. Coming to Tra Su, visitors can not only admire the beauty of nature, but also enjoy the typical rustic dishes of the river countryside such as grilled snakehead fish, grilled chicken, and crazy fish hotpot. classic, sour fish hot pot water lily, jaggery beef cake with bold flavors of Khmer ethnic people in the South.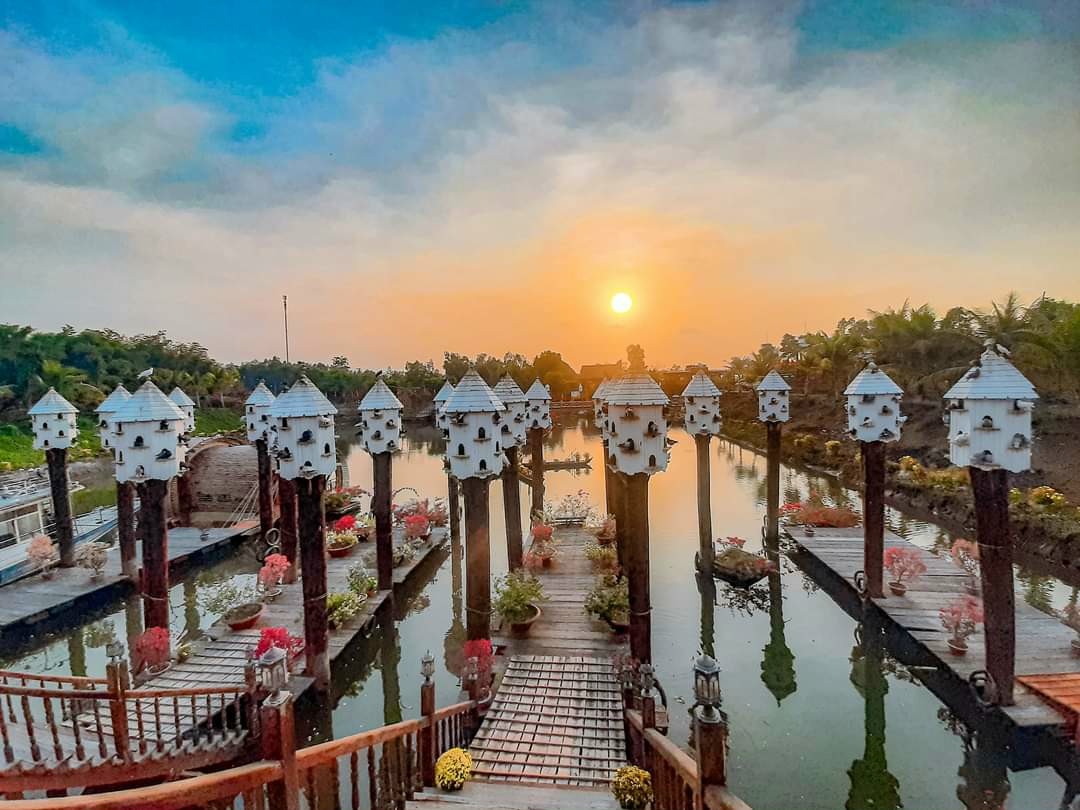 The beauty of Tra Su Melaleuca forest, though shyly hidden in the countryside, understands people's hearts when quietly listening to the hearts of visitors. Or a friendly and hospitable Tra Su with the brilliance of the sun, the chirping sound of the melaleuca trees playing with the wind and the bustling melody of the birdsong.
Where we stay that lead a stay
When I left, the land turned to soul
(Che Lan Vien)

Information about Tra Su:
- Address: Van Tra Hamlet, Van Giao Commune, Tinh Bien District, An Giang Province
- Opening hours: from 07:00 am to 17:30 pm
- Entrance fee: bamboo bridge of ten thousand steps: 100,000 VND, motorboat: 50,000 VND, rowing boat: 50,000 VND.
- Parking: there is a large parking lot for motorbikes and cars up to 45 seats.
- Contact number to book tickets: 0907 395 487
* Hotel:
- Ngoc Han Hotel: 02963 875 555
* Eating:
- Tra Su Melaleuca Forest Restaurant: 02962 218 025 (in the forest)
- Tra Su Melaleuca forest eco-tourism restaurant: 02966 522 299 (forest edge)
Truong Loan - An Giang Trade And Investment Promotion Center