The legend of the origin of the name "Ông Hổ" isle is about 400 years ago. There was a tiger lying on the grass beside the river, and a couple who worked as fishermen picked up and raised. When the couple died, the tiger returned to Cấm Mountain and every year on their death anniversary, the tiger would bring a pig to worship them, until the tiger died and left the body at the grave of his adoptive parents, the local people built a temple to worship. Since then, the islet was named as Hổ (tiger).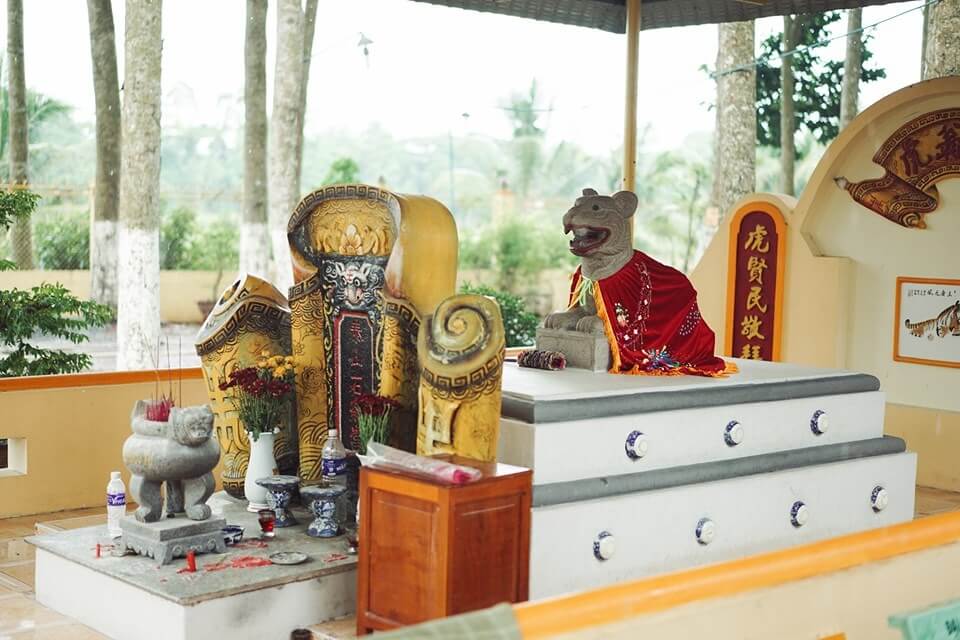 Beside the fascinating legend, this land is also the birthplace of the indomitable hero of the Vietnamese nation, the brave and resilient son of An Giang homeland, that is President Ton Duc Thang.
Visiting this place, we can lear about the life, background and revolutionary career of President Ton Duc Thang. Quiet, majestic and friendly, that is the feeling when we step into the memorial site of ​​President Ton Duc Thang. Here, the house where Uncle Ton lived in childhood reminds us of his simple childhood, and the house is recognized as a special national relic.
Because of the islet, the air is always cool and fresh. Most of the local people make a living by planting orchards and raising fish. So, if you have the opportunity to visit Long Xuyen city, lets visit this place to enjoy fragrant flowers and sweet fruits.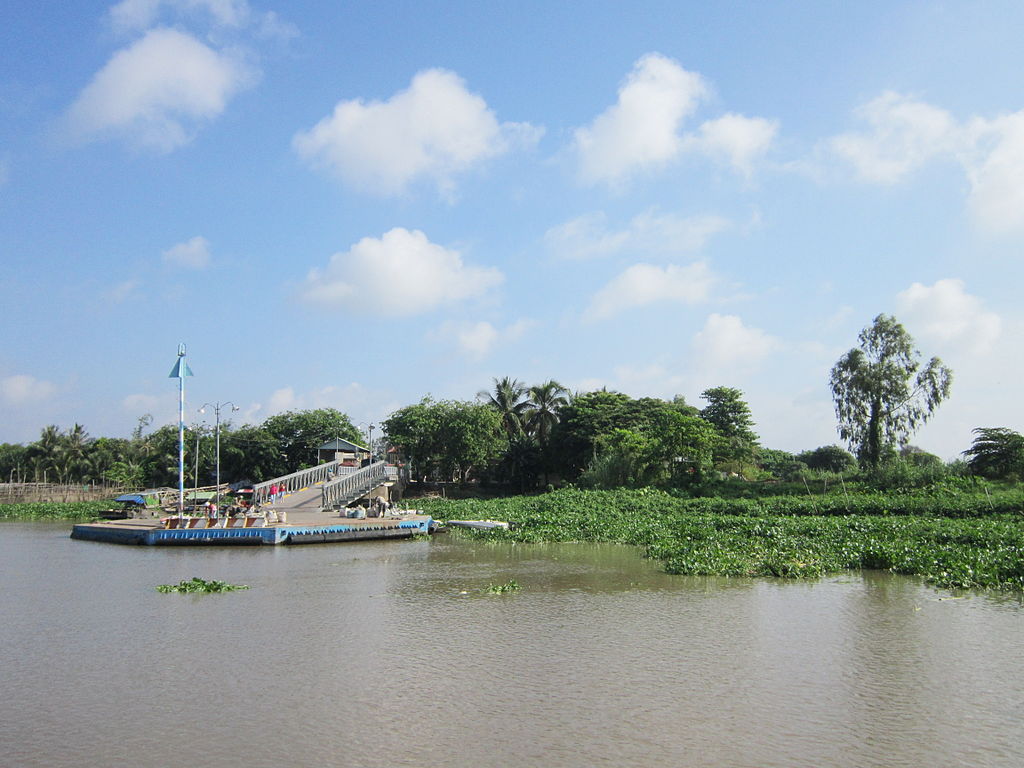 If you want enjoy slow-down life style, go to the homesay to experience the life of local people of this peaceful and green islel.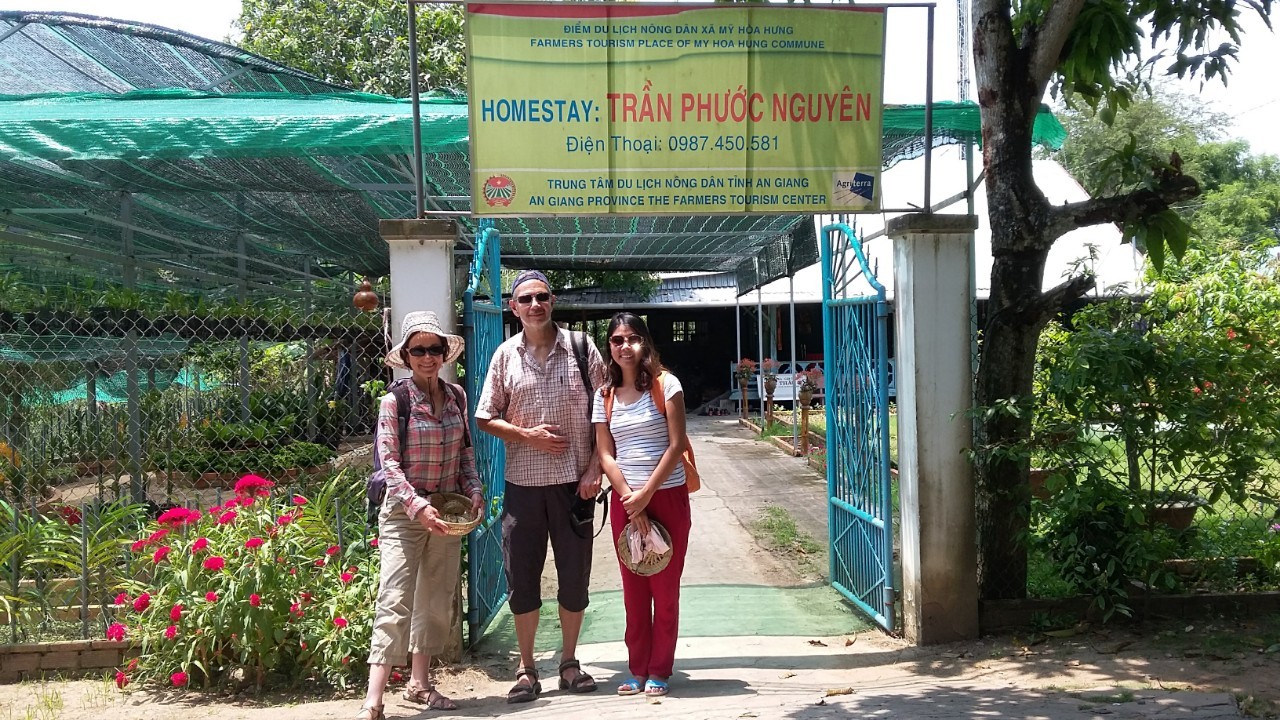 To get to Ông Hổ islet, we have to go by boats, or by ferries, such as Ô Môi ferry, that associated with Uncle Ton's childhood memories when he lived in hometown – Ông Hổ islet and studied in Long Xuyên.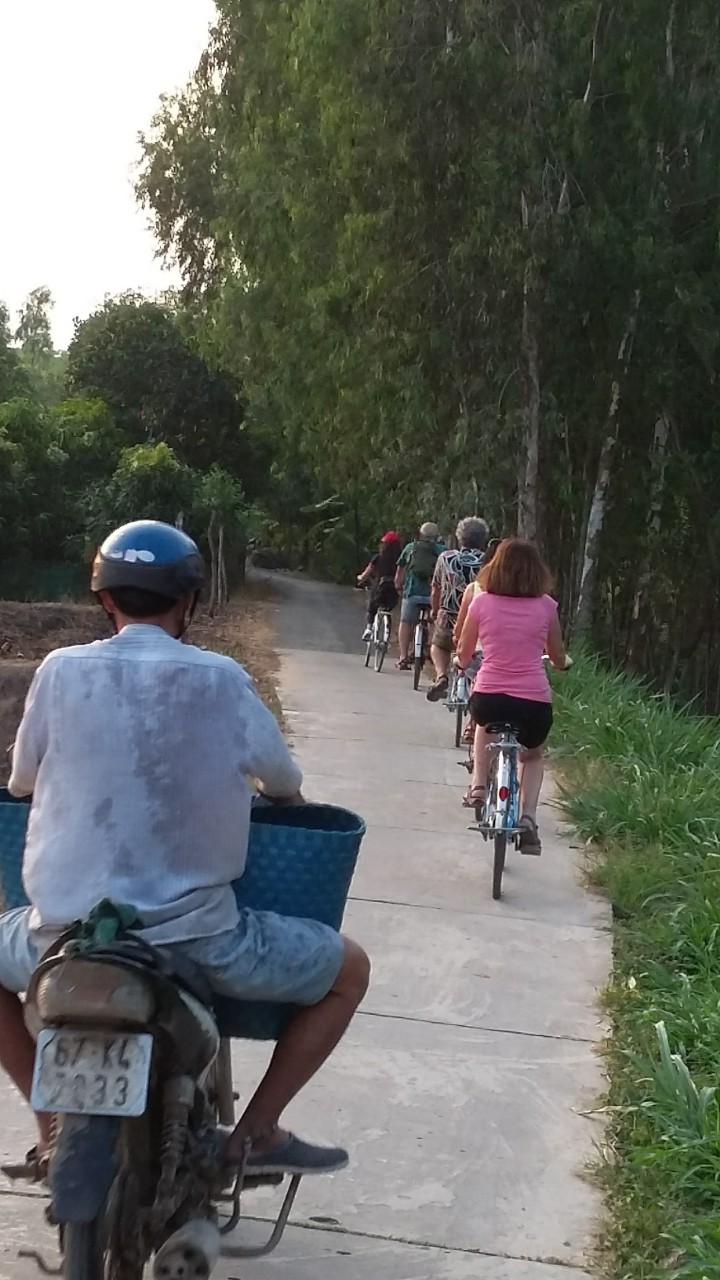 And when you come here, don't forget the couplets:
Tựa lưng Bảy Núi, uống nước Cửu Long, Mỹ Hòa Hưng ngời danh xứ sở
Khơi lửa Ba Son, kéo cờ Hắc Hải, Tôn Đức Thắng rạng tiếng non sông.
In English:
Leaning against Seven Mountains, drinking Cửu Long river, My Hoa Hung- famous land.
Ignite fire in Ba Son, raise the flag in Back sea, Ton Duc Thang honour our country.
INFORMATION
- Uncle Ton memorial site
+ Opening hours: 7 a.m. - 5 p.m. every day
+ Contact on-site guide: 02963 85 13 10
- Means of transportation: ferries, boats serving cars up to 16 seats back.
- Homestays: Phuoc Nguyen - 0987 450 581, Ba Dinh - 0377 680 387, Thanh Truc - 0939 291157, Tran Thi Mai - 0943 561 101.
- Tung apple restaurant - 0368 592244, So-ri garden - 0837 707 009, Hong apple garden - 0989 682452.
- Two Ci Camp - 0867 700 228.
Phu Quoi - An Giang Trade And Investment Promotion Center