POINTS YOU CANNOT MISS WHEN CHECKIN AN GIANG TOURISM (PART 1)
1. Long Xuyen Floating Market – Ong Ho Island (Long Xuyen)
Coming to An Giang is a must to go to Long Xuyen floating market, visit Uncle Ton memorial area located on Ong Ho island on the banks of Hau river. Here you can experience welcoming a new day on the river with hot breakfast, and visit President Ton Duc Thang's memorial site with a green and poetic campus, where Uncle Ton lived in his childhood. and preserve Uncle's memorabilia.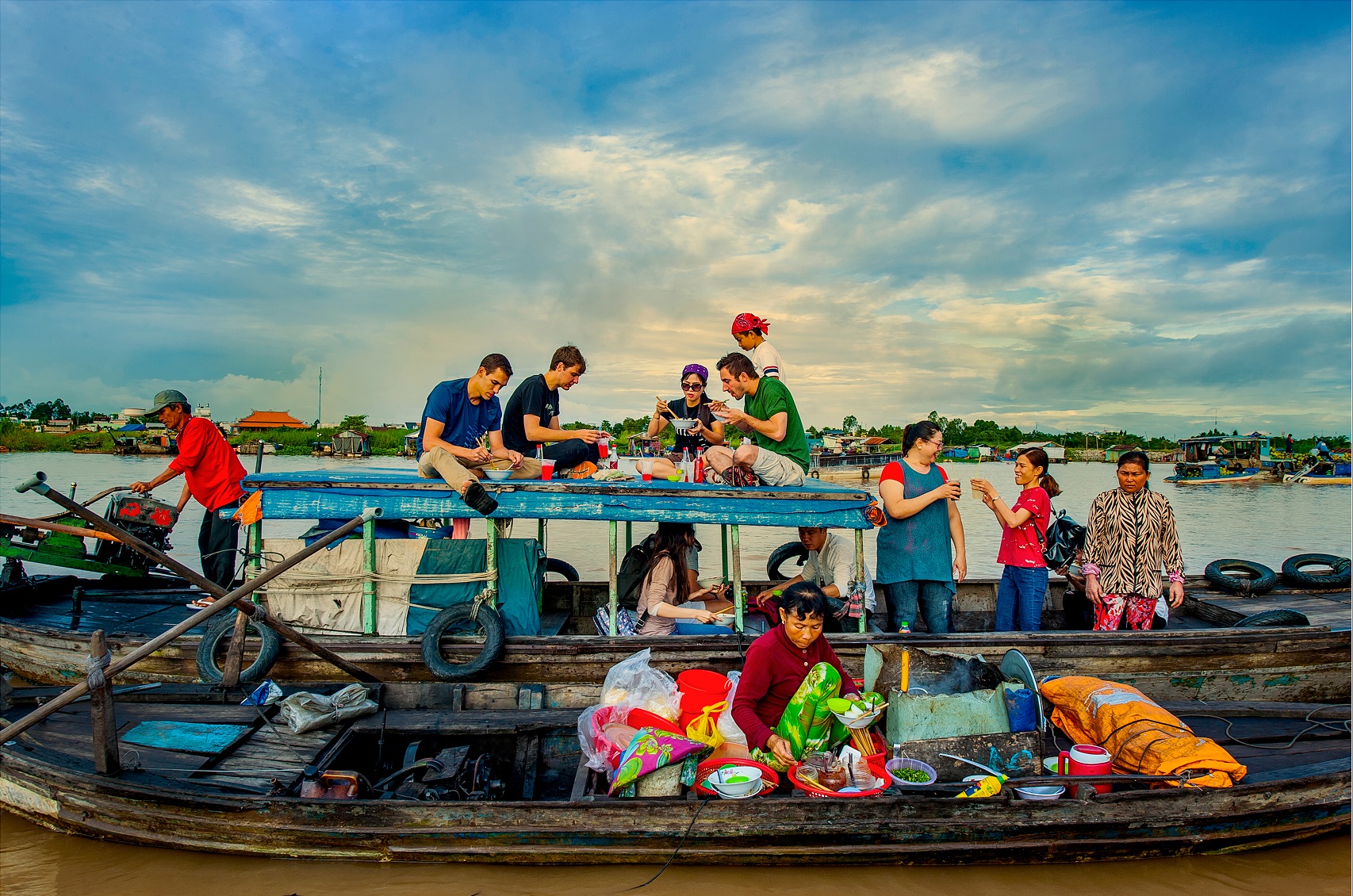 2. My Khanh eco-tourism area (Long Xuyen)
As one of the new attractions and entertainment of An Giang with many types of attractive folk games and extreme virtual checkin photography views. In addition to having fun and taking pictures, coming here visitors can also enjoy delicious dishes with bold Western flavors and admire an extremely unique and attractive collection of cars and antiques.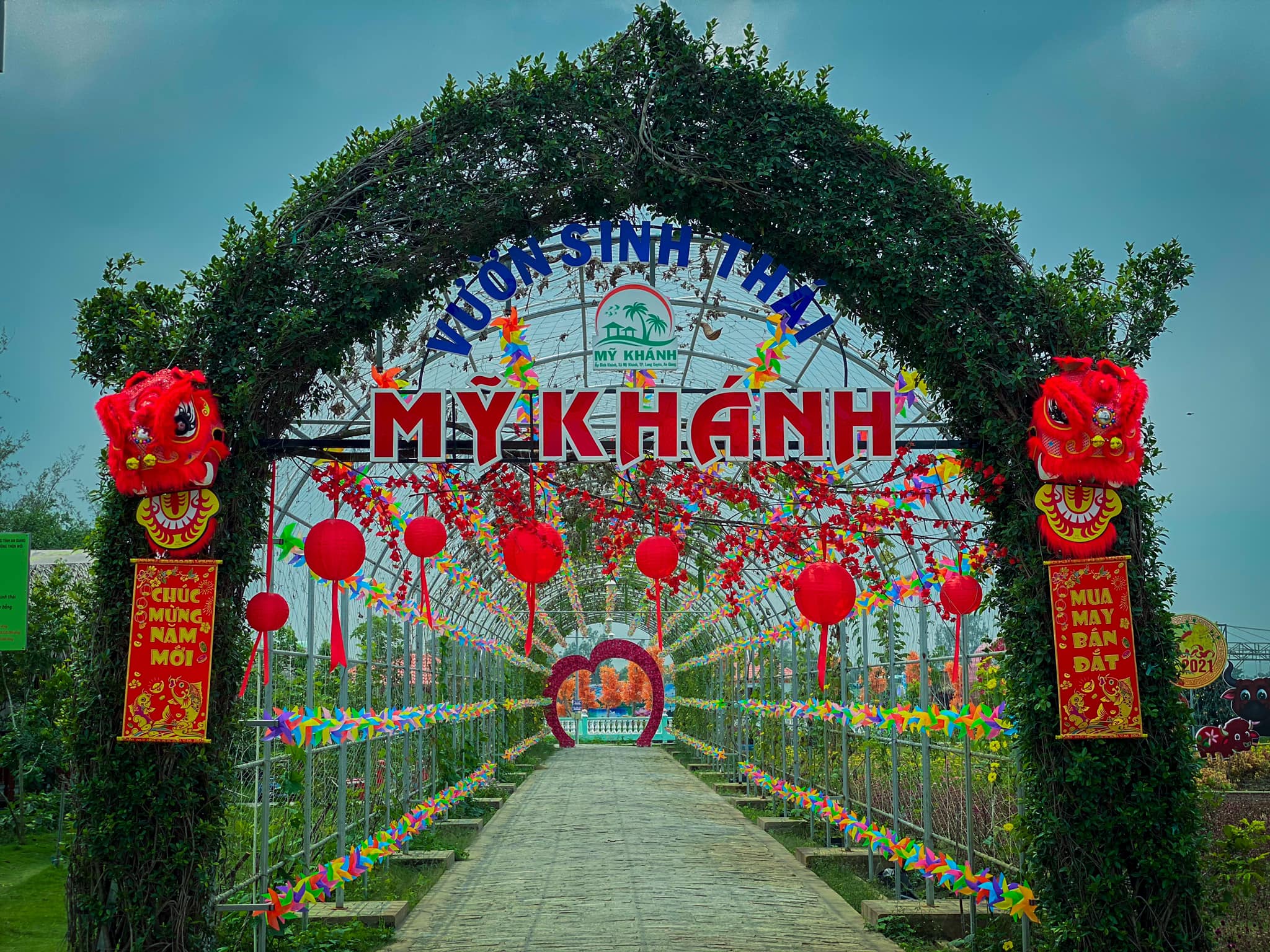 3. Sam Mountain Cable Car Resort (Chau Doc)
Sam Mountain Cable Car will officially come into operation in early 2021. Coming here, visitors will be able to sit on a cabin to enjoy the panoramic view of Sam mountain from above. The departure station of Nui Sam cable car is a complex of unique and attractive architecture that will surely satisfy visitors.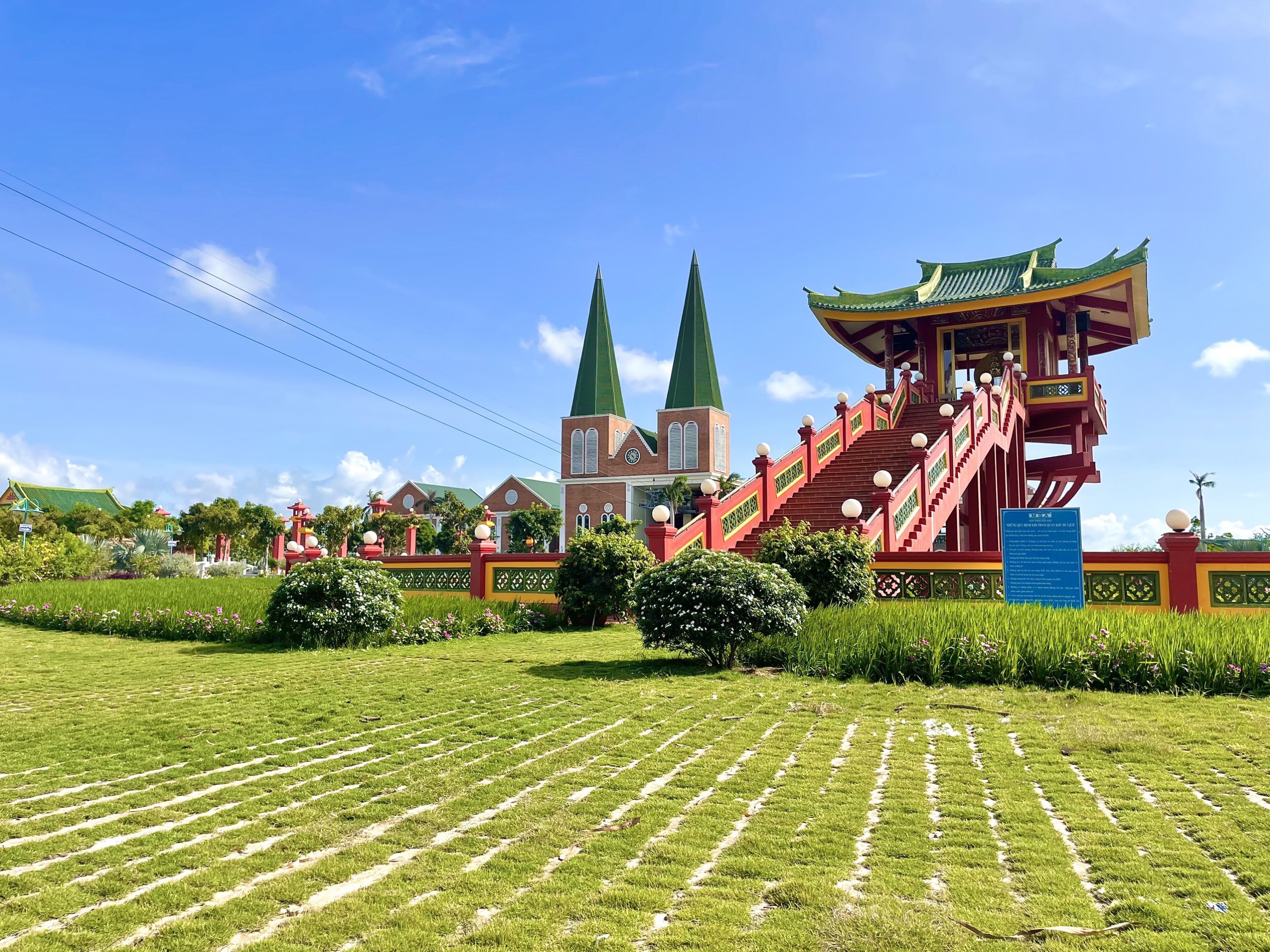 4. Thien Anh flower field (Chau Doc)
Chau Doc not only has the Ba Temple, which has a cultural and historical complex of Sam Mountain, but also has a brilliant Thien Anh flower field. Coming to Thien Anh Flower Field, visitors will enjoy the fresh air and see dozens of flowers blooming. This place will surely satisfy visitors who are passionate about photography, check in with beautiful and unique miniatures. Here, visitors can also enjoy attractive dishes, bearing the typical flavor of An Giang cuisine.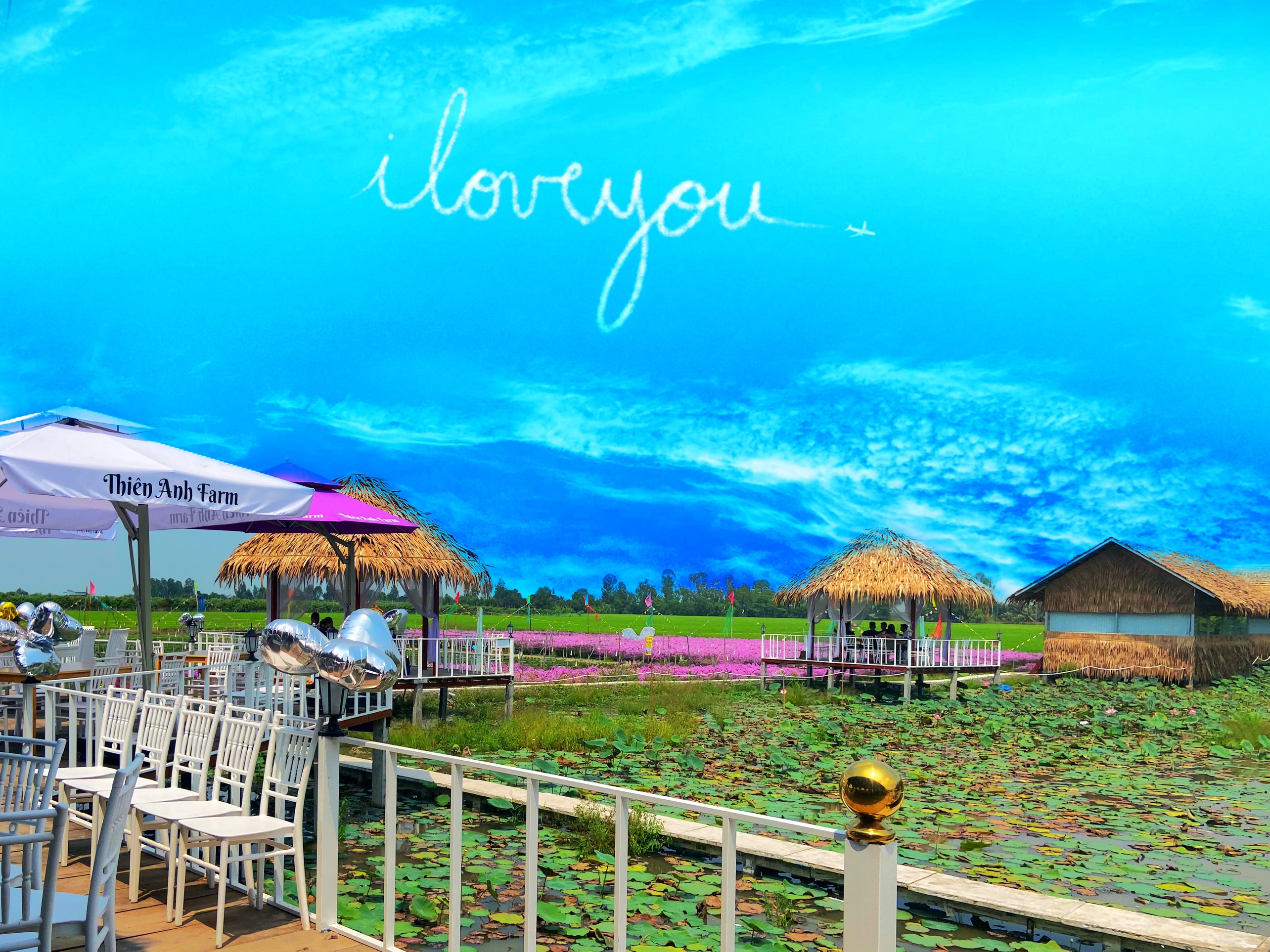 5. Lam Vien tourist area Cam Mountain (Tinh Bien)
Cam Mountain not only has wild beauty, majestic, cloudy sky, but also Lam Vien Nui Cam tourist area located at the foot of the mountain with a large scale. This place is an entertainment complex including restaurants, cable car station, water park. Coming here, in addition to taking the cable car to see the majestic and wild Cam Mountain, visitors can also experience thrilling games at Thanh Long water park with the leading scale in the Southwest region.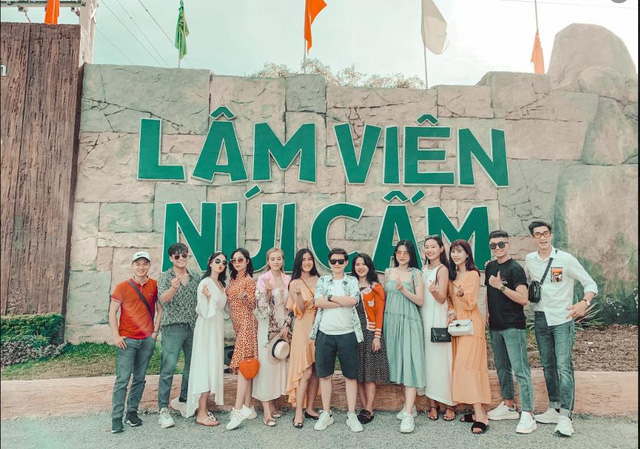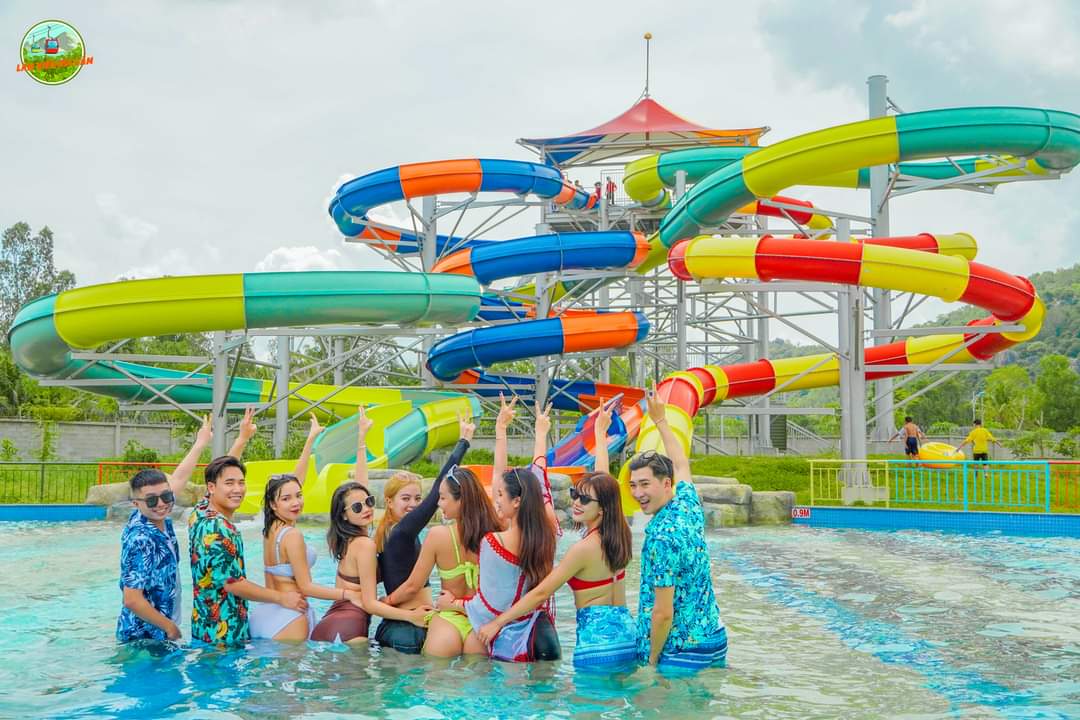 6. An Hao solar power tourist area (Tinh Bien)
Not only is a large-scale solar power plant located at the foot of Cam Mountain. This is also a great combination of immense energy savanna and dreamy eco-tourism destination with many beautiful scenes and attractive sightseeing areas. In addition to being satisfied with the beautiful natural scenery, coming here visitors also have interesting experiences when stroking the lovely sheep and rabbits. When the sun has just turned out, you will see flocks of sheep grazing naturally, grazing or playing in the fields of poetic energy.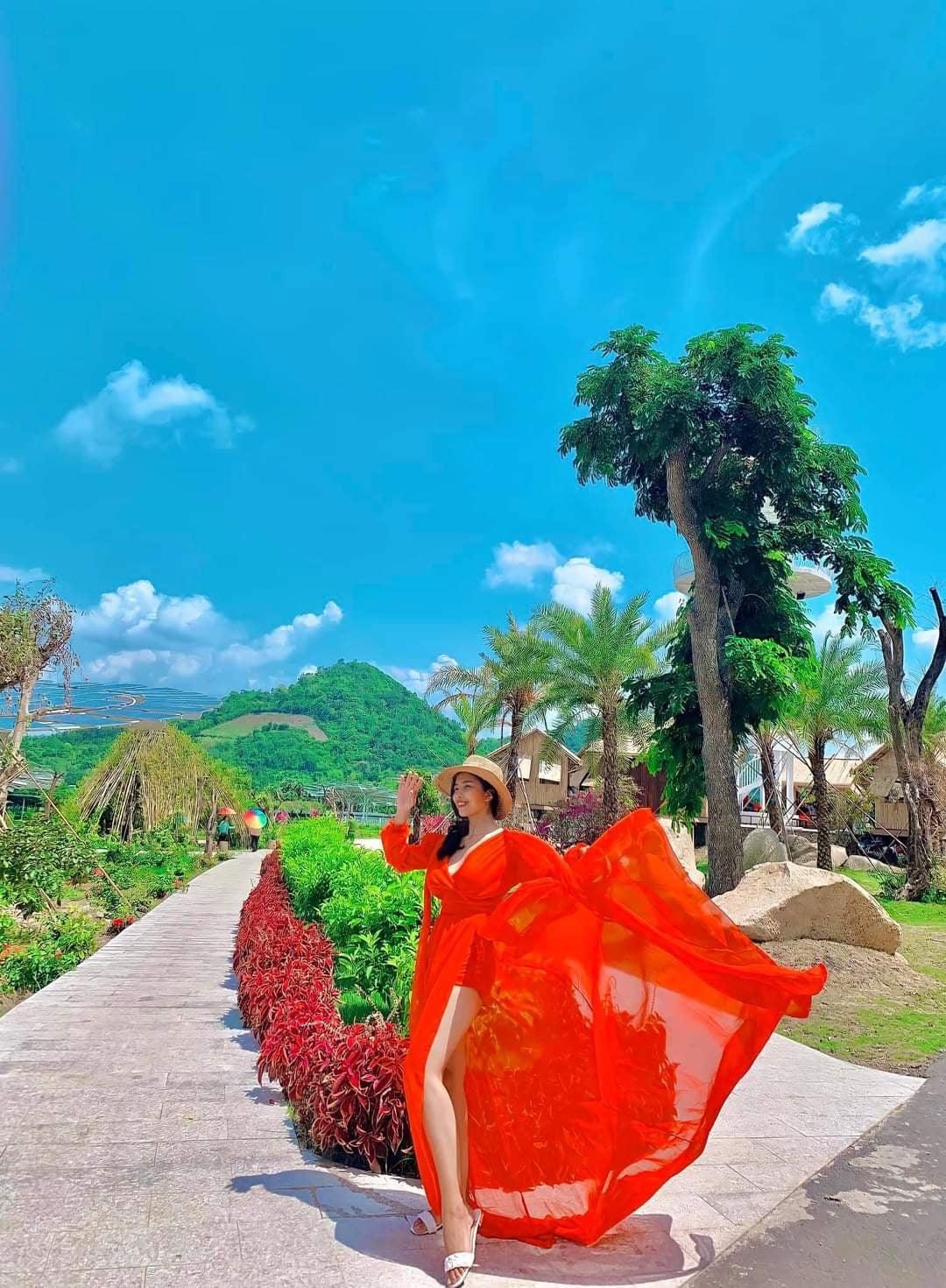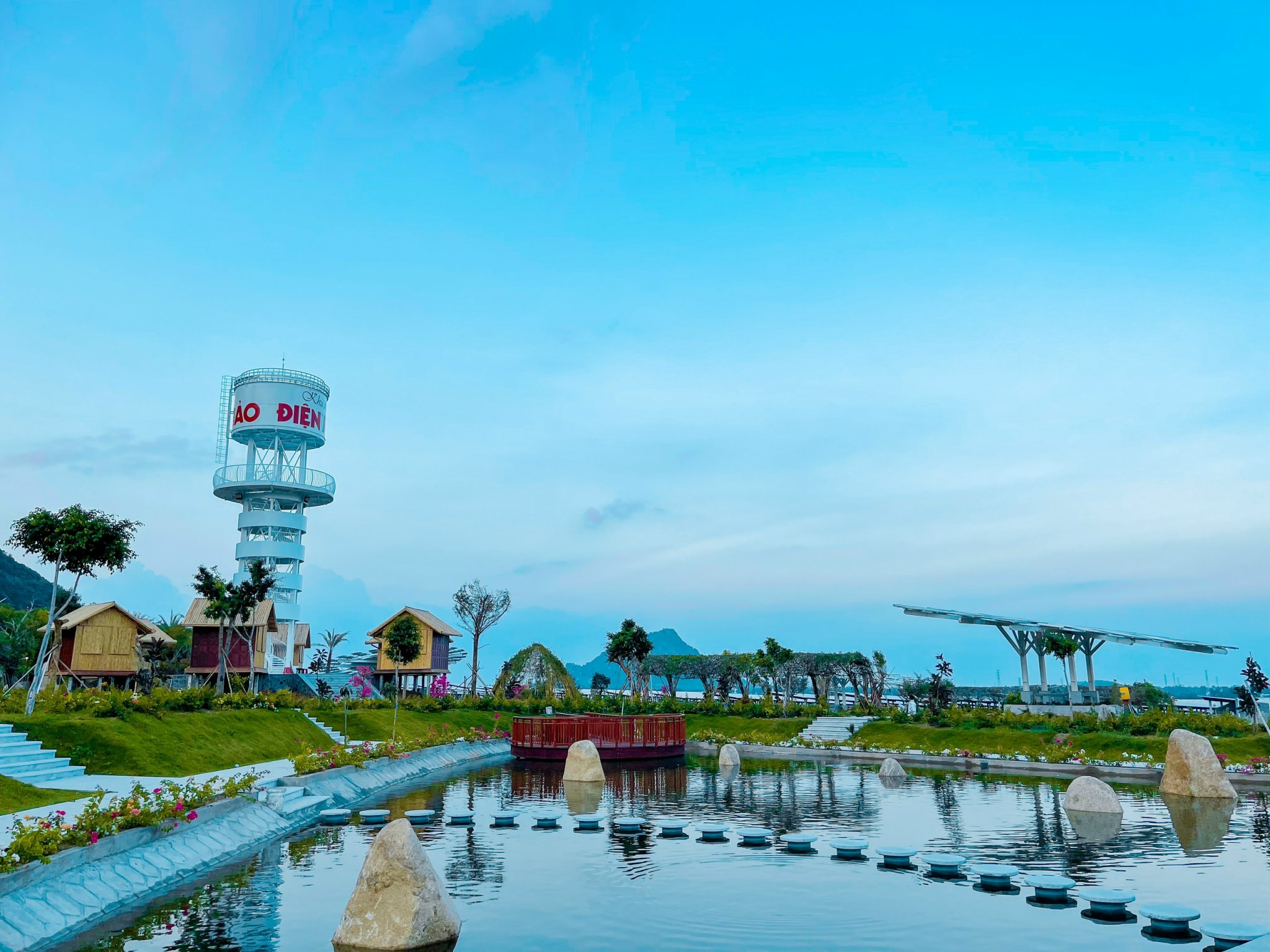 7. My Luong eco-tourism area (Cho Moi)
With an area of ​​​​about 2 hectares with many unique and attractive miniatures. My Luong eco-tourism area will definitely bring to those who are passionate about taking pictures with sparkling and impressive frames. Going deep inside My Luong eco-tourism area, you will feel the green and fresh garden space of this place. A long gate with green trees shaped like a heart, a wooden bridge across the lake, flower paths or artificial mountains all create attractive emotions for visitors. This is also a place to display more than 500 beautiful number plate motorbikes with many different designs, brands and artworks from driftwood.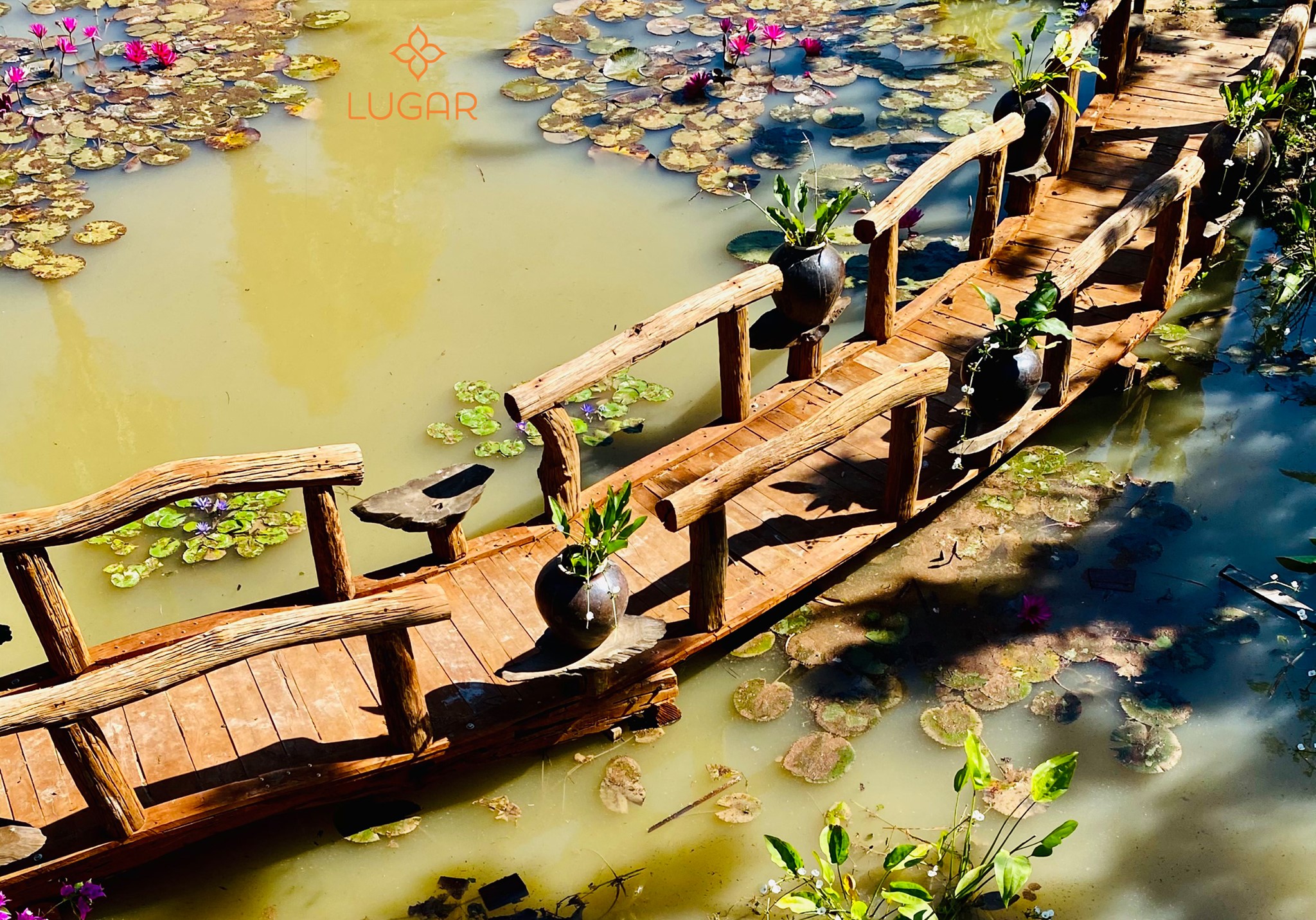 8. Cluster of scenic spots in Thuy Liem lake bed, Cam mountain (Tinh Bien)
Thuy Liem Lake is located in the center of Cam Mountain, creating a charming and romantic landscape for this place. Around Thuy Liem Lake is a cluster of Buddhist architecture with many magnificent and famous works such as Van Linh Pagoda, Big Buddha Temple, 33.6m high Maitreya Buddha, which has been set a record as a Buddha statue on the top of a mountain. best in Asia. Not only is it a spiritual center, thanks to its poetic, charming and unspoiled landscape, it attracts hundreds of thousands of visitors every year to admire and enjoy.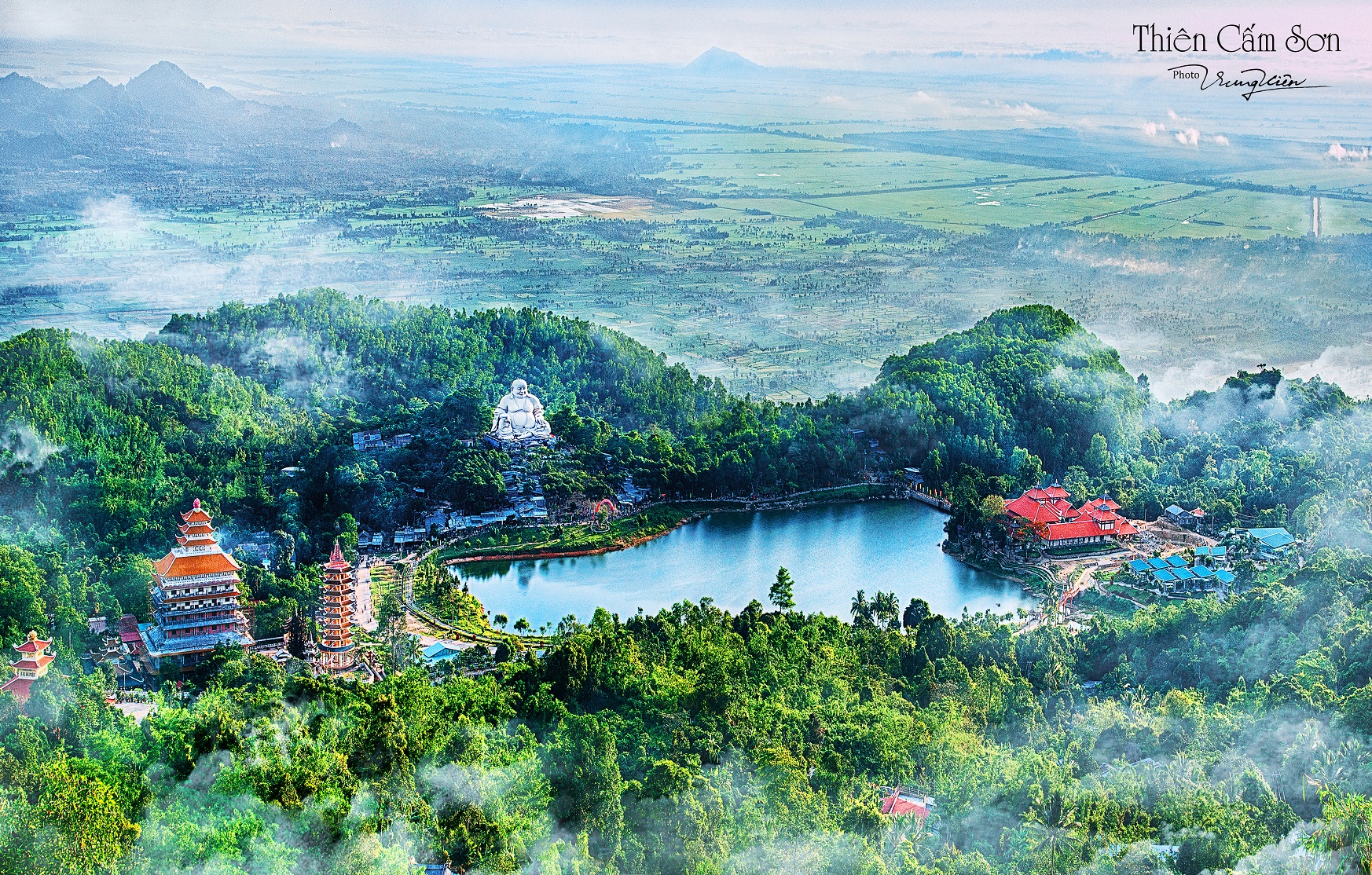 9. Ta Pa Lake - Ta Pa Pagoda (Tri Ton)
Ta Pa Lake is named by tourists as "Tuyet Tinh Coc". The lake is located halfway up the hill, next to the pagoda of the same name with extremely unique architecture. Ta Pa Lake is a lake formed after many years of stone mining, with wild scenery with blue sky and clear water. A special feature of the lake is the sparkling, attractive jade green water. This place has been developed by the local government into a local tourist attraction attracting visitors to check-in, visit and take souvenir photos with many unique miniatures.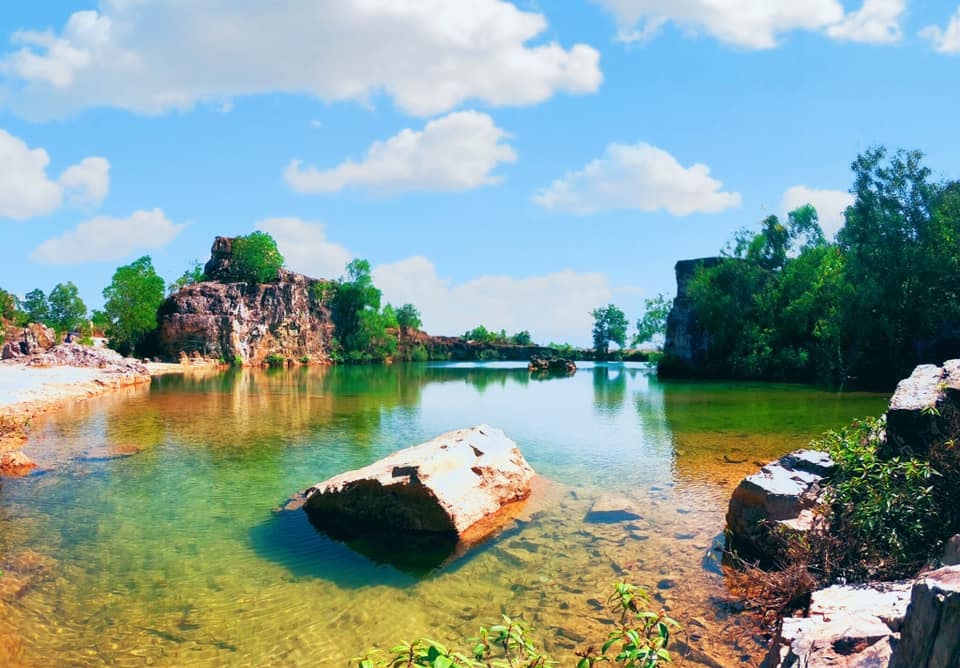 10. Tam Man Flower Garden (Chau Thanh)
Only opened 1.2 years ago, but Tam Man flower garden is a place that attracts many young people in provinces and cities to visit and take photos on holidays. Coming to Tam Man flower garden, visitors will be able to take pictures with the flowers made into beautiful miniatures, immerse themselves in the fresh nature with the scent of flowers and grass, and visit the model of a net house, where the species of wild plants and animals are grown. The flower is sown and germinated.
For support or to find out more information about An Giang tourism, please contact: An Giang Tourist Support Hotline – Tel: 0911 575 911
Truong Loan - An Giang Trade And Investment Promotion Center