Tan Tuyen ecological Melaleuca forest
If you have been to An Giang sometimes, have visited Trà Sư cajuput forest, and have been surprised by the fresh beauty, wild nature, and environmentally friendly architectural works, you should visit the other one. That will be worth you to explore. That is Tân Tuyến cajuput forest.
55km far from Long Xuyên city to the west, Tân Tuyến cajuput forest will welcome us with a green carpet of caaajuput with an area of ​​more than 1,600 hectares. This place used to be a training base for defending water fields in the flood season, a path through the forest by a winding plank bridge, a field base with a smokeless Hòang Cầm kitchen for military purposes "Walk without mark, speak without sound, cook without smoke" will be an interesting and attractive destination for us to visit.
In the flood season, Tân Tuyến cajuput forest has a unique natural landscape. Although there are not many common seban flowers or green duckweed carpets as in Tra Su, there are fields of water lilies that grow naturally, brilliant golden eardrums, blooming lotus ponds with green rice fields... All things will bring the feeling of friendly and natural.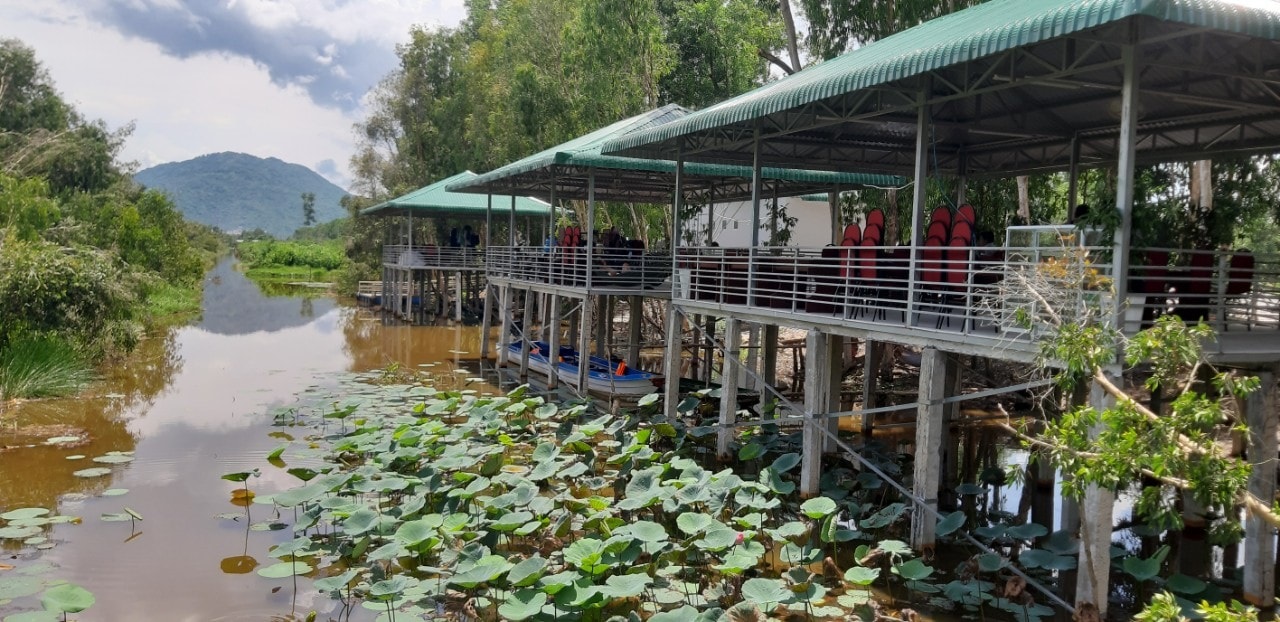 Visiting Tan Tuyen, we can visit ecotourism combined with sightseeing to learn about the defensive base in the forest, how our ancestors took advantage of the terrain to fight for the homeland protection. Walking through the forest on a system of plank bridges, that is more than 5km long to crept the field bases, or ride a motorboat to explore the ecosystem of the flooded forest.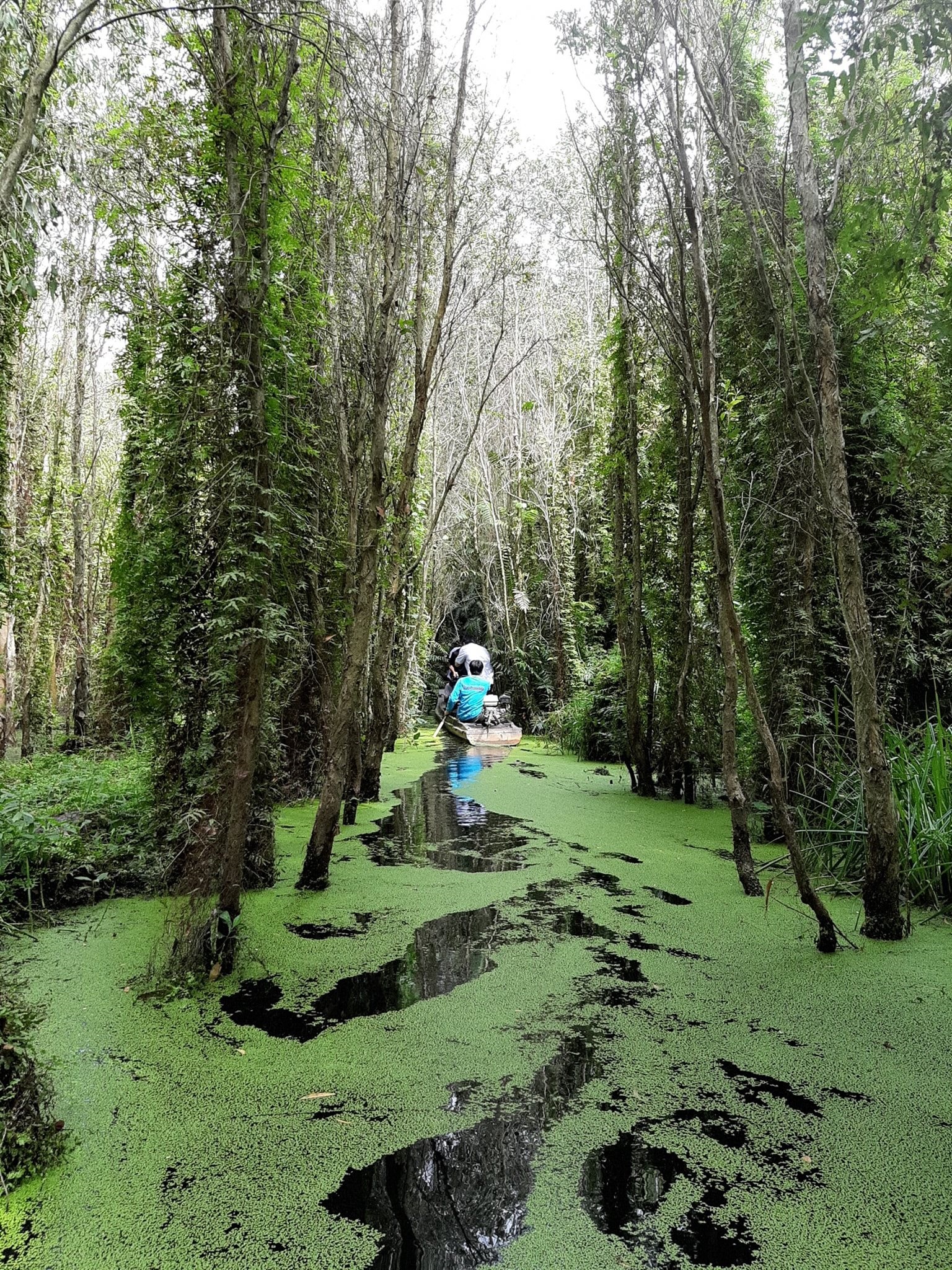 Experience farmers' activities such as laying roofs, unloading, fishing, riding canoe to pick water lily, participating in the processing of harvested products such as grilled snakehead fish by straw, grilled all white fish, grilled eels, salad… and especially will enjoy the specialty dish - steamed snakehead fish.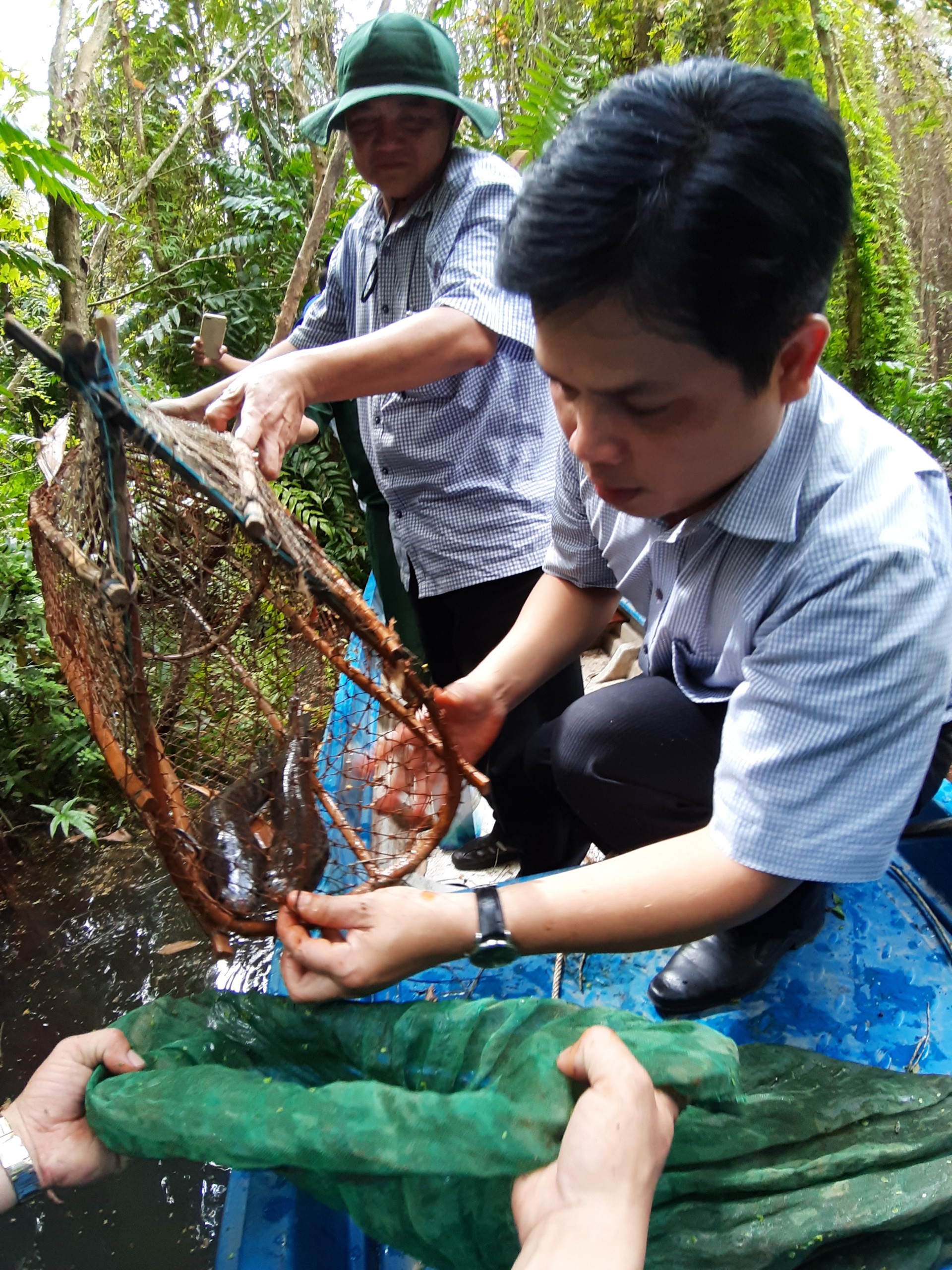 Visiting Tân Tuyến, we can also experience more about ecotourism and explore military training field, or join team building for a day as a soldier.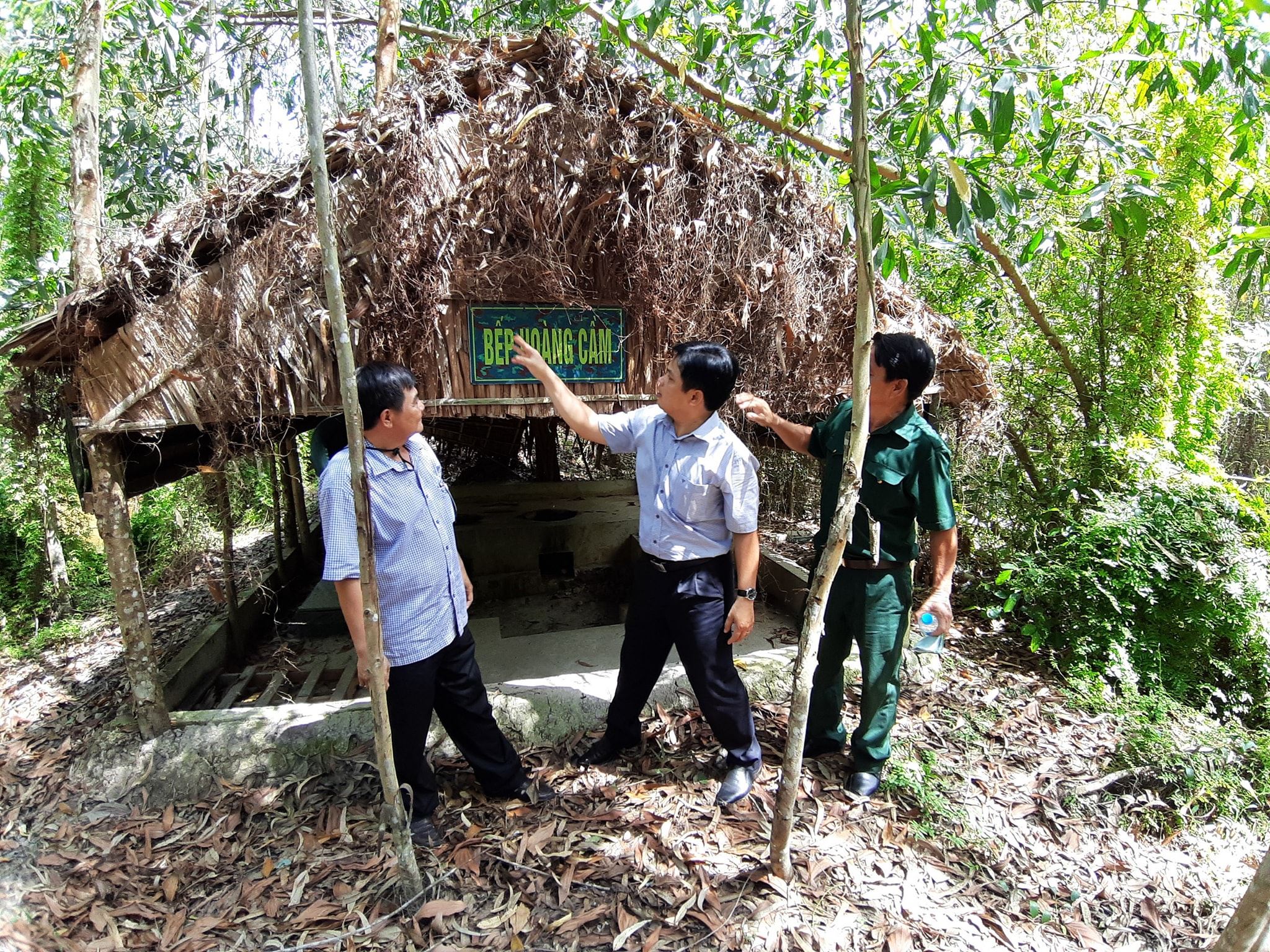 In addition to interesting experiences, we can buy specialties of An Giang such as: dried varieties, fish sauce, palm sugar, ... and handicraft products as gifts for relatives and friends.
INFORMATION
- Opening hours: 08:00 - 21:00 daily
- Ticket price: currently FREE
- Sightseeing boat: 50,000 VND/time
- Menu for 10 guests: 120,000 VND - 140,000 VND
- Spacious car park, serving up to 45-seat cars.
- Contact: 02966 268 468 or Ms. Lan – 0919 40 72 43
Phu Quoi - An Giang Trade And Investment Promotion Center