Ba Chua Xu Temple Festival on Sam mountain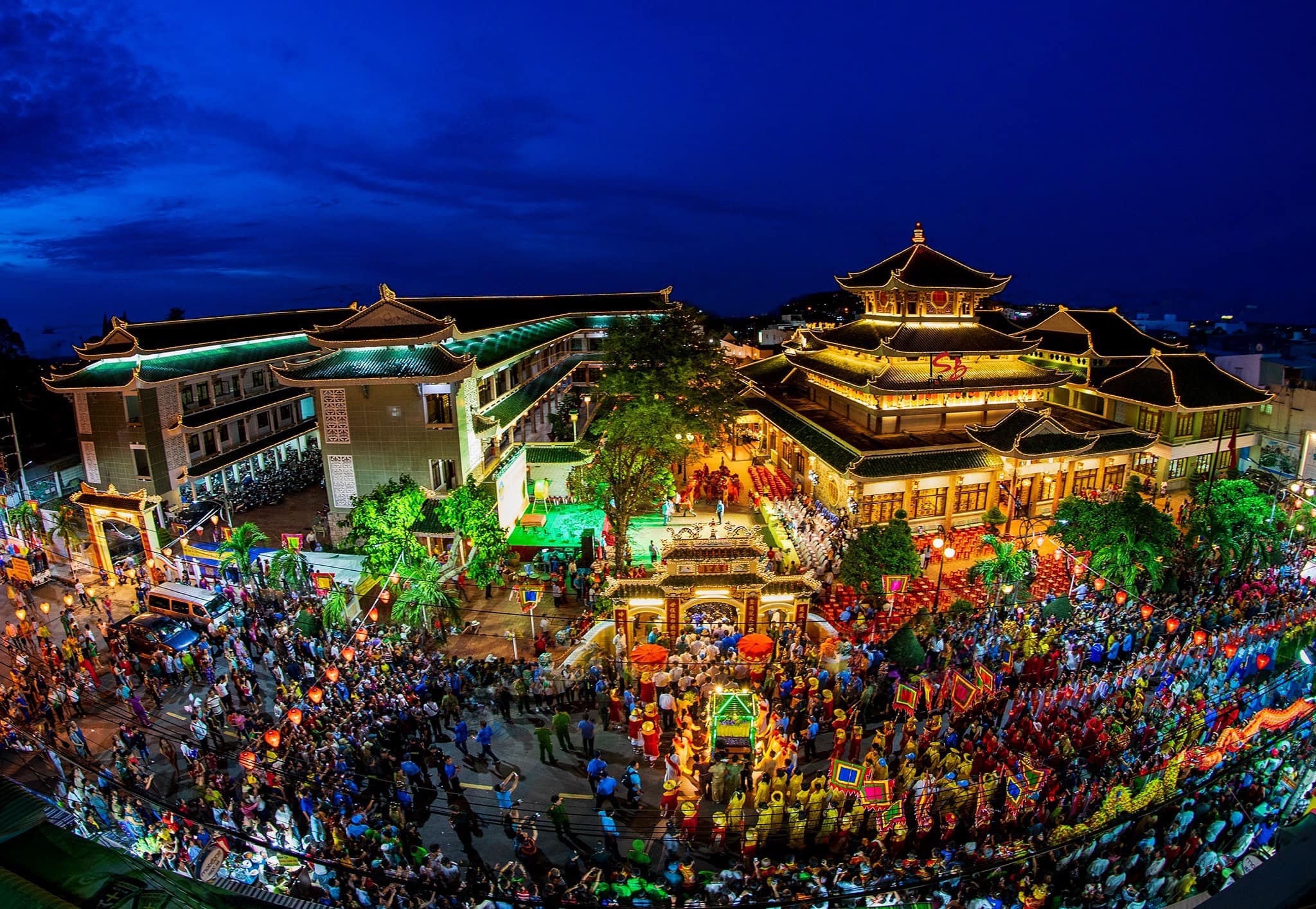 Time: from the 22nd to the 27th of the fourth lunar month every year.
Location: Ba Chua Temple of Sam Mountain, Sam Mountain Ward, Chau Doc City, An Giang Province.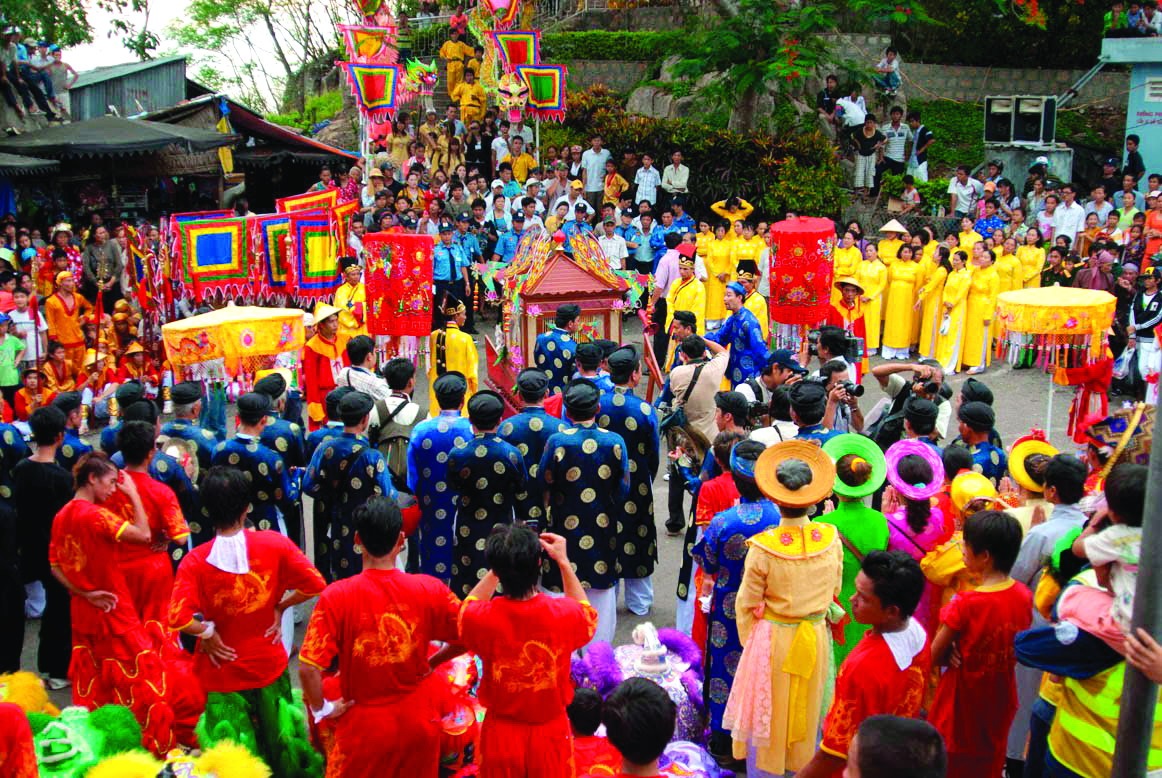 The Ba Chua Xu Festival is the largest-scale traditional festival with cultural, spiritual and religious values ​​in the Mekong Delta, attracting millions of tourists to pilgrimage and worship. In 2001, the Ba Chua Xu Temple Festival was recognized as a national festival by the Ministry of Culture, Sports and Tourism. In 2014, Ba Chua Xu Festival of Sam Mountain was included in the List of National Intangible Cultural Heritage of the type of traditional festival.
Festive Rituals:
- April 22, 15:00: The ceremony will bring the statue of Ba from the top of Sam mountain to Ba Temple.
- April 23, 24 hours: Ba bathing ceremony at Ba Temple.
- April 25, 15:00: The ceremony to invite the gods of Legend Ngoc Hau and 2 wives; At 24 o'clock: The ceremony and the ceremony to build adoration at Ba Temple, there are singing boi at the martial arts temple of Ba.
- April 27, 4 o'clock: The main ceremony at Ba Temple; At 15:00: The ceremony to return to the beauty of Thoai Ngoc Hau and 2 wives.
During the festival, there are also cultural, artistic and sports activities such as theater, folk games, art exhibitions, fairs, food.... attractive to serve residents and visitors.
Traveling to An Giang during the festival season, visitors will visit the sacred and solemn traditional rituals with the indigenous people, immerse themselves in the bustling and exciting atmosphere to attend the worship and pray. good things, wish for peace, happiness and prosperity and prosperity for the future.
INFORMATION FOR TRAVELERS
- Management Board of Cultural, Historical and Tourism Relics Area
- Sightseeing tram service: Mr. Tung 0918756397; Ms. Trang 0918756398
- Visiting sites
Sam . Mountain Cable Car Tourist Area
Tay An Pagoda, Hang Pagoda
Tomb of Thoai Ngoc Hau
Chau Giang Cham Village
Chau Doc Market
Thien Anh flower field
Tuyet Huong - An Giang Trade And Investment Promotion Center