An Giang is about to launch the Mekong Delta tourism virtual reality exhibition
An Giang province is being the pioneer flag in the work of recovering and promoting the development of the post-pandemic tourism industry in the Mekong Delta. Through 2 virtual reality exhibitions on Seensio, An Giang is showing its quick adaptation and strategic vision when applying 3D virtual reality space to the promotion and introduction of the tourism industry. The scenic spots, historical sites, and cultural sites have been simulated and recreated through the Virtual Reality Exhibition on Seensio. With the support of images, video clips, 3D models, visitors when visiting the exhibition of An Giang province will have more information and experiences for their upcoming trip when they return to the water area.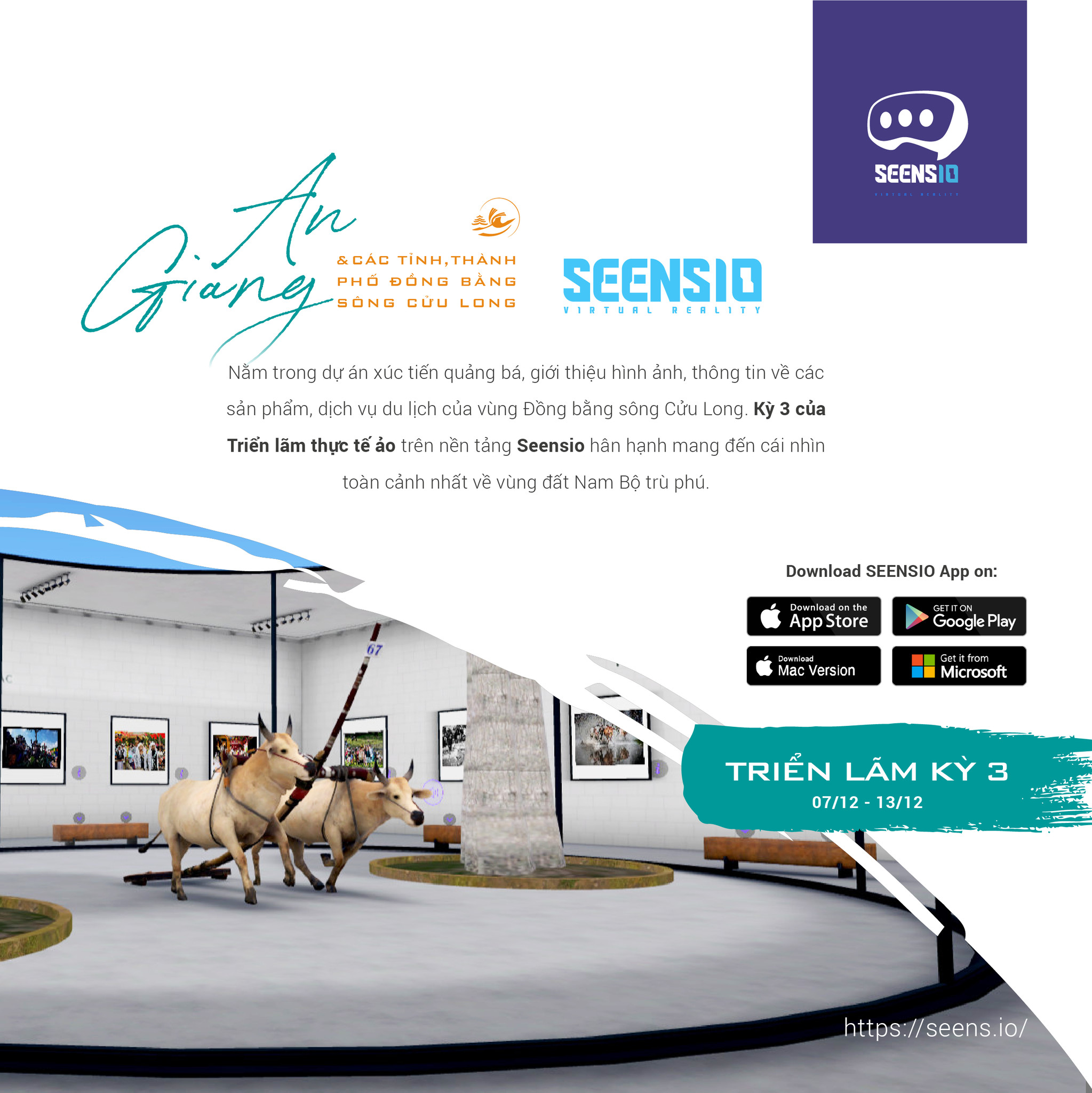 The event opens at 9:00 am on December 7 and lasts until the end of December 13, 2021. As part of a project to promote, advertise, introduce images, and provide information about tourism products and services of the company. Mekong Delta region. The Virtual Reality Exhibition on the Seensio platform is pleased to accompany the remaining 12 provinces and cities of the Mekong Delta, in order to give visitors the most panoramic view of the rich Southern land.