Referring to An Giang, everyone must know about the Temple of Ba Chua Xu Nui Sam, right? If you ever come to Chau Doc to worship your grandmother, take some time to visit Chau Phong, it won't take much of your time, but in return this will be a memorable experience. Just a river from Chau Doc, step off Chau Giang ferry and you have arrived in Chau Phong. Immediately striking the eyes is the majestic Mubarak mosque built based on the symbol of the sun and the crescent moon with white as the main color, surrounded by a dome-shaped door and roof. Along the way to Cham village are wooden houses on stilts close together, looming next to looms, village girls sitting gracefully spinning brocade silk in traditional costumes.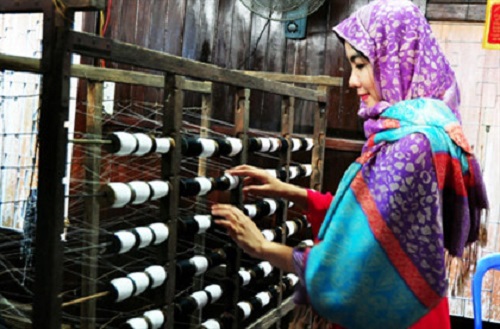 Here, brocade weaving is a profession that any Cham woman must know, from the age of 9 to 10, Cham girls have been trained in the simplest manipulations of weaving because in the past Cham women mostly just hanging around in the house due to the influence of the previous forbidden palace custom. The special thing of Cham brocade is that it is dyed from natural materials taken from latex (klék), bark (pahud) and fruit (moa nua). Typical patterns and textures such as water waves, clouds, squares, stripes, lanterns, strawberry flowers, etc., sometimes they also absorb new and beautiful patterns from other places and combine with traditional pattern to make the product more vivid and fresh. In tune with the rhythm of the shuttle and the clicking sound of wooden frames touching each other, brocade panels with eye-catching motifs and bold local culture are being stretched by skillful hands. To make the simplest product, it also has to go through dozens of stages and to finish weaving a 15 meter long frame, it takes nearly half a month to see the work and dedication of the weavers.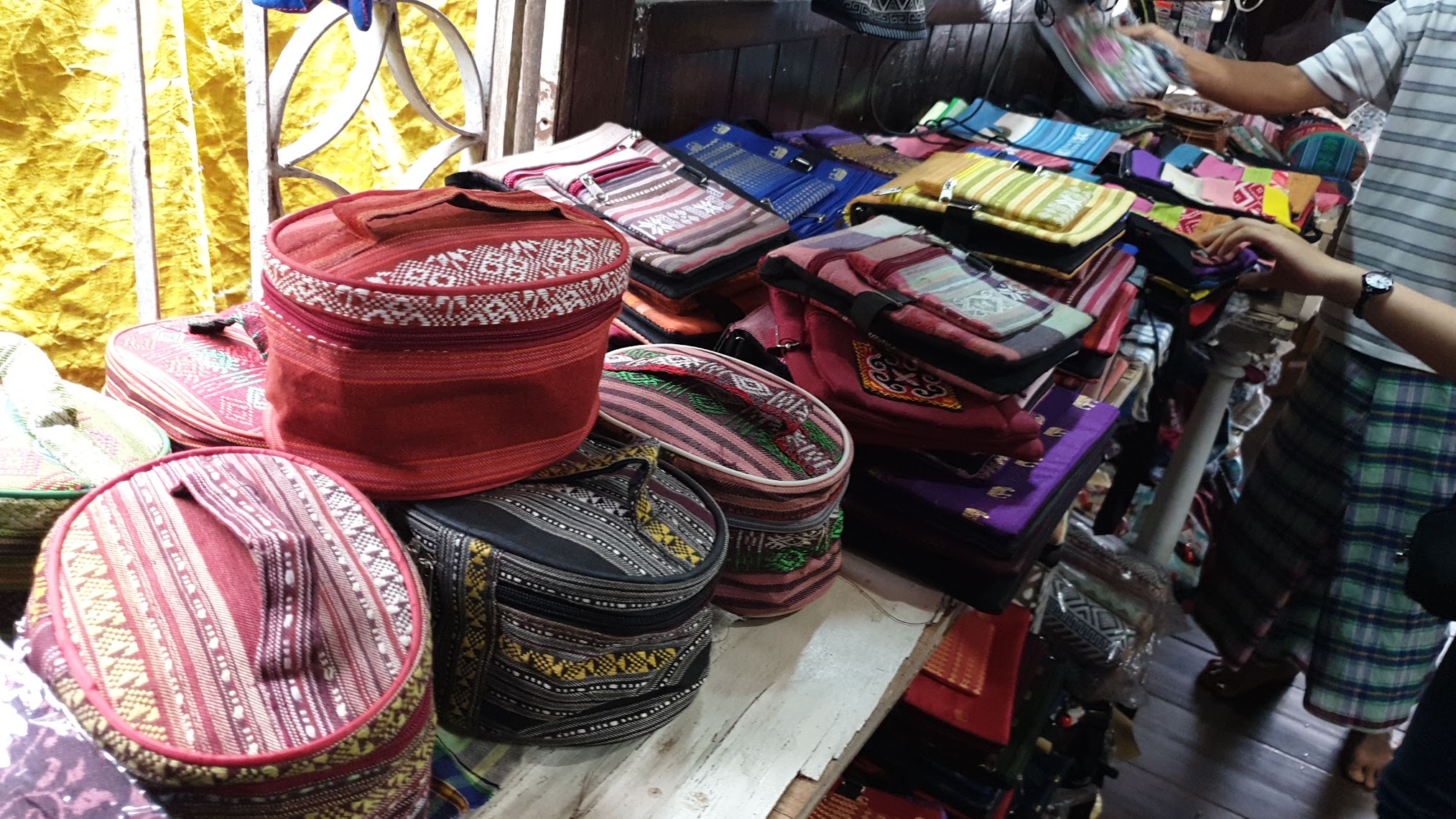 Brocade weaving products of the Cham people often appear in the daily life of people here: in skirts, dresses, head scarves, women's sarongs, men's sarongs, etc. They also make a variety of products to serve tourists such as scarves, hats, coats, bags and other symbolic items of the Southern people. Most of the tourists who come here find it interesting to visit the weaving facilities at the people's home.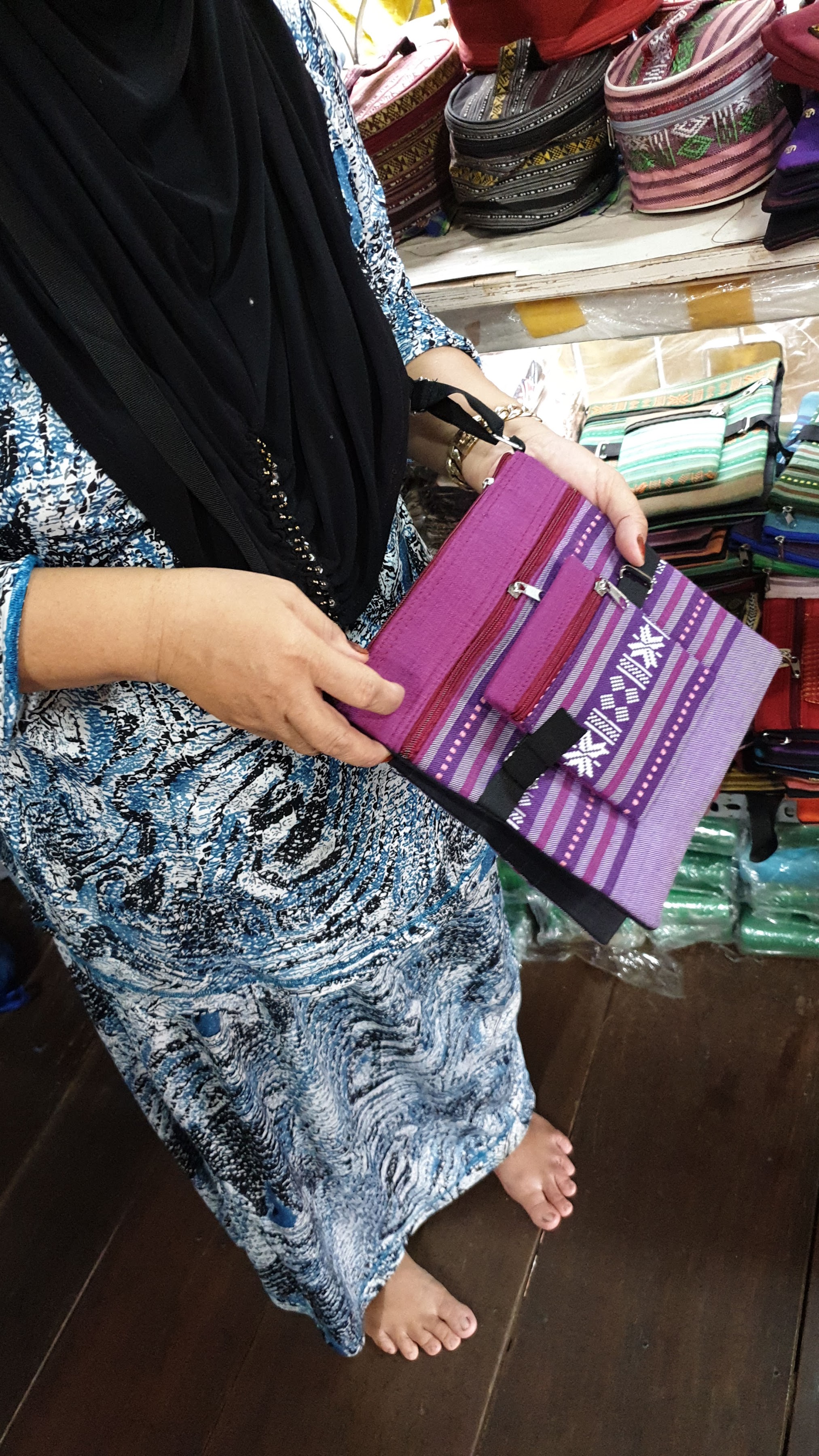 That's it, don't rush back when you come to An Giang, behind the rustic villages there are still many interesting things waiting for you to discover. Bring a Chau Phong brocade as a gift and tell your friends about your journey.
Bich Phuong - An Giang Trade And Investment Promotion Center